View All Properties
Edgeworth Drive - SOLD
Property Highlights:
8900 Edgeworth Drive is a 32,000-square-foot two-level, over/under industrial building located in Capitol Heights, Maryland. Edgeworth Drive is on 1.39 acres and is approximately 1 mile to I-495/I-95.
The project consists of 22 office/warehouse units, each containing approximately 1,500 square feet. Every unit is separately metered for electric and contains an individual HVAC unit, restroom, and drive-in or dock high door.
We acquired this asset in June 2004 with a strategy to convert the project to warehouse condos. The plan included updating the asset with a new roof, landscaping, signage, adding a top coat to the parking lot, and replacing all of the older split-system HVAC units. The goal was to complete these improvements, create a condominium regime, and begin selling units by year-end 2004.
We accomplished all of these goals and closed on four condo units by December 31, 2004. All of the units were sold within 27 months. The achieved internal rate of return was 66%.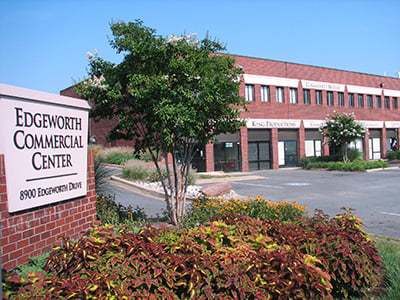 Address:
8900 Edgeworth Drive, Capitol Heights, Maryland
Floors:
Two Story
Suite Sizes:
1,500 SF (approximately)
Building Size:
32,000 SF
Broker Information:
All units have been SOLD
Additional Properties