View All Properties
Eaton Place
Property Highlights:
Consisting of one five-story office building and a 327-space parking lot, on 3.53 acres located in Fairfax, VA, 10400 Eaton Place is located in Fairfax County and is situated within walking distance to a new Regency-owned shopping center. Point 50 shopping center is currently under construction and due to open in 2020. The new center will be anchored by a new concept Whole Foods (the first location on the east coast). Other retail tenants will include Orange Theory, MedSpa, and Fish Taco.
10400 Eaton Place is located at the proximate intersections of Route 50 (Fairfax Blvd) and Route 123 (Chain Bridge Road) and approximately 1/2 mile from I-66. It will also have direct access to the Fairfax County Courthouse via University Blvd pending completion of a scheduled road extension. Fairfax City also benefits from two major demand drivers – Inova Fairfax Hospital and George Mason University, both located within 5 and 2 miles, respectively, of the property.
The property ideally caters to smaller tenants with many suites ranging from 700 SF to 2,500 SF. In addition, the building has on-site café with free wifi and a complementary fitness center.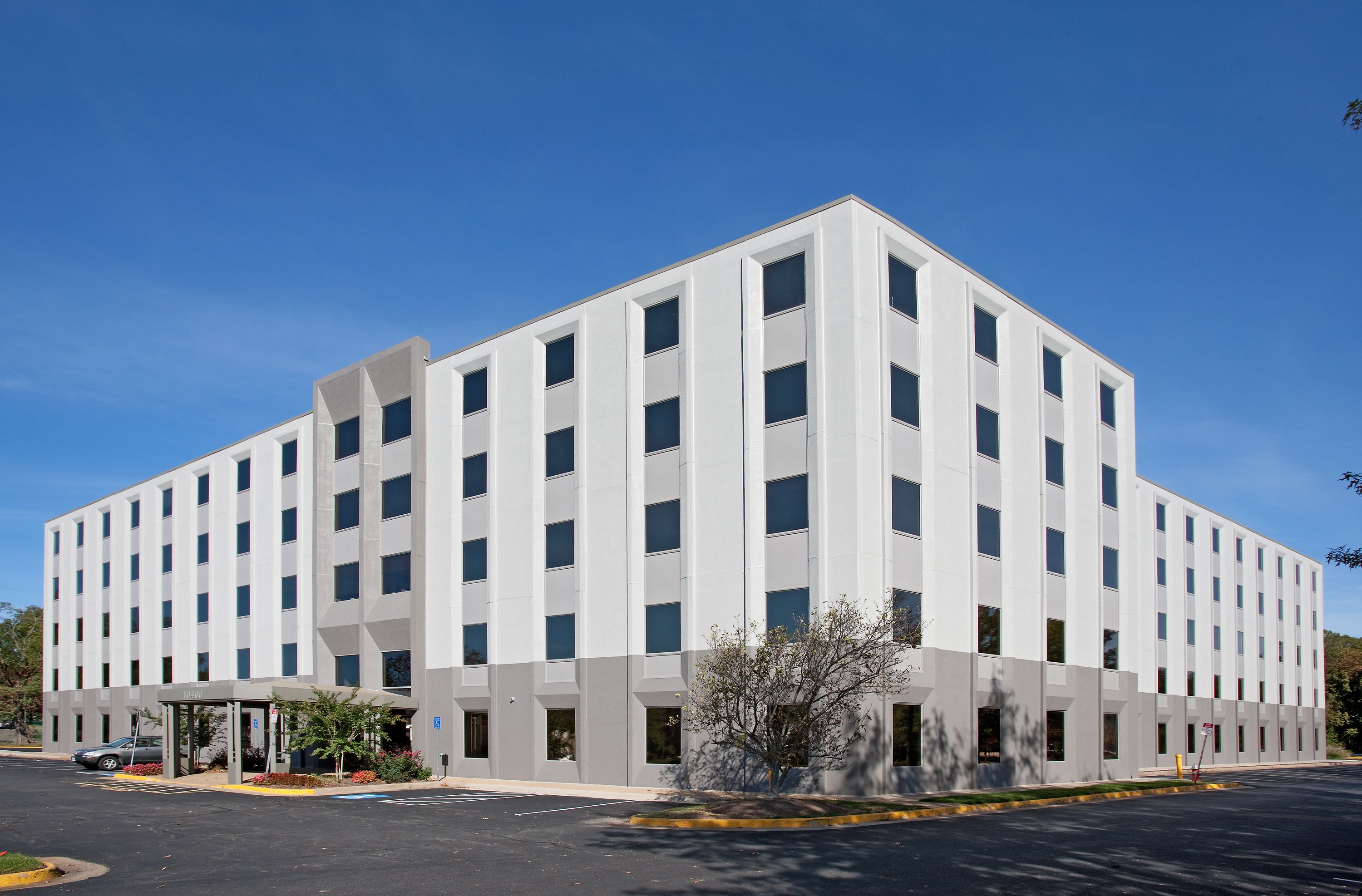 Address:
10400 Eaton Place, Fairfax, Virginia
Floors:
5-Story Property
Suite Sizes:
700 SF to 8,500 SF
Building Size:
104,000 SF
Broker Information:
Cole Spaulding (703) 918-0230 and Larry Fitzgerald (703) 918-0221, Newmark Knight Frank
Additional Properties