View All Properties
Kenwood Building
Property Highlights:
The Kenwood Building, conveniently located at 5272 River Road in Bethesda, Maryland, is an impressive seven-story office building that is the tallest structure in the immediate vicinity. Being less than 1 mile from the Bethesda Central Business District and Friendship Heights, the Kenwood Building offers all of the amenities, proximity, and prestige for a Bethesda-based business without the congestion and parking issues associated with downtown Bethesda. With easy access to the Beltway; Washington, D.C.; Potomac, Maryland; and McLean, Virginia, the property offers a cost-conscious company convenience for executives as well as staff.
The 54,000-square-foot building was recently renovated and features an impressive terrazzo and glass and stainless steel lobby. Its 8,900-square-foot floor plan offers smaller tenants increased presence and a significant exterior window area that creates bright, airy offices. Suite sizes range from a few hundred square feet to full floors. The five-level parking structure offers abundant spaces and numerous restaurants are located within easy walking distance.
View Floor Plan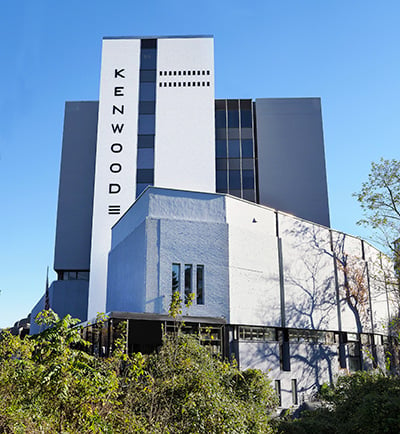 Address:
5272 River Road, Bethesda, Maryland
Floors:
Seven Story
Suite Sizes:
500–8,900 SF
Building Size:
54,000 SF
Broker Information:
Jack Alexander, AMR (301) 961-9696
Additional Properties