Tenant Resources
Commercial Tenant Improvements — From Design to Completion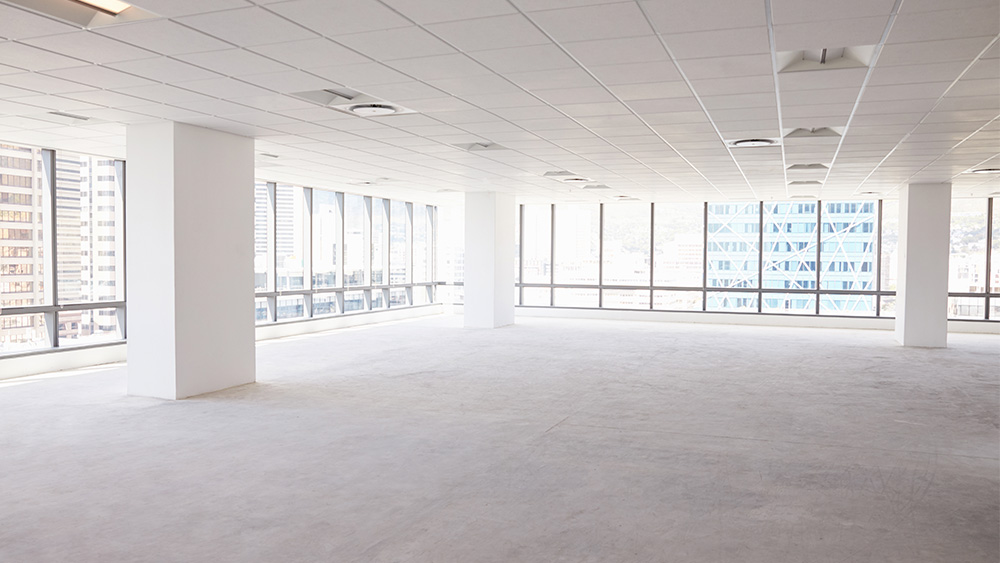 Published April 13, 2020. Updated August 31, 2023.
When the day finally arrives, and you are ready to sign a lease agreement with your landlord, you feel excited to begin a new chapter for your business.
Negotiations went well, you are comfortable with the lease terms, and you are ready to celebrate in your new space. You know your employees will be re-energized, and you are looking forward to showing off your new space to your clients. You've set goals for your company, and now a major milestone has been accomplished.
Designing, preparing, and constructing your space are the next hurdles to focus on. Unfortunately, this can often take longer than the lease negotiation process. To help provide clarity about the necessary steps, we've prepared this article to assist tenants in understanding the process and why it can take so long before your space can be ready for occupancy.
Here's what business owners need to know about the process for tenant improvements commercial property needs before moving in and setting up shop!
The Tenant Improvement Process
Even though the "heavy lifting" of the lease agreement negotiation (including the tenant improvement allowance) and signing is complete, these next phases of building out your space can bring new challenges because so many more people become involved.
New players can include architects, engineers, interior designers, general contractors, subcontractors, numerous equipment suppliers (carpet, ceiling tile, furniture, drywall, lighting, mechanical, electrical, plumbing, and millwork, just to name a few), plan expeditors, governmental plan reviewers, governmental inspectors, and fire marshals, as well as data and phone cabling contractors.
It's a lengthy list, and delays incurred by any of them mean more time elapses before you can occupy your new space. Managing this entire process is like being an orchestra conductor trying to get all the musicians to play from the same sheet of music.
Start With a Plan and Scope of Work
During the lease negotiation process, a space plan and a general scope of work for your tenant improvements were prepared, which illustrates how your space will be laid out to work best for you and your business. The number of offices, conference rooms, workstations, and break rooms were determined.
Now that space plan needs to be expanded into full construction drawings to include architectural and engineering plans and to provide all the details to make the space special for you and your business.
The architectural plans typically include:
A demo plan showing which walls will be removed

A construction plan depicting where new walls will be constructed

A list of wall and door details describing the types of walls (i.e., demising, partial height, insulated) and doors (i.e., solid core, hollow core, pocket doors)

A finish schedule detailing the specific carpet (i.e., manufacturer, color, and style numbers), paint colors, type of ceiling tile, and millwork designs.
An engineer then prepares the mechanical, electrical, and plumbing plans. These plans will detail:
The mechanical ducts, layout for diffusers, and air balancing requirements

The lighting design, including the types of fixtures to be installed and where, and the location of all electrical outlets

All plumbing needs for sinks, dishwashers, garbage disposals, and private restrooms within the suite
Typically, the plan development phase takes 2-3 weeks. After all the plans have been completed, they should be carefully reviewed by the landlord and tenant.
At Kenwood, we enjoy meeting with tenants during this time to help ensure that the space will meet your needs and to explain any of the information being conveyed in the plans. Plans can often be 10-30 pages long and appear very intimidating to those who are unfamiliar with them.
We have every tenant officially sign off on the plans before any work begins. Once you approve the plans, we are ready for the next phase.
Plan Submission and Bidding
The next two elements of the process typically happen simultaneously — plan submission and bidding.
Plans should be submitted, reviewed, and approved by the local jurisdictions for completeness and safety. Most jurisdictions in the Washington/Baltimore region contain multiple "stations" for plan review.
Examples of each station include mechanical, electrical, plumbing, zoning, and fire and life safety. Each of these stations reviews the specific elements of the plan and can either approve the plans or provide comments, which require further modification by the architect and/or engineer, followed by resubmission to address the plan reviewer's comments.
Once all the plan reviewers approve the plans, a building permit will be issued. This process can take 3-8 weeks.
Bidding Can Start During the Permitting Process
While plans proceed through the permit process, they can also be submitted to various general contractors for pricing.
General contractors typically send the plans to their subcontractors and want to schedule a site walk-thru. They will then compile their prices from all subcontractors and submit bids.
This is also the ideal time to determine if any specified finishes will cause schedule delays or are no longer available. The overall bid process typically takes 2-3 weeks.

Review Bids Carefully
Once bids are received, they need to be carefully reviewed. In the hundreds of bids Kenwood Management has received and reviewed, the bids inevitably are not exactly "apples to apples" and require further investigation and understanding.
Some bids will identify certain exclusions or modified work hours (straight time versus overtime), and some will unintentionally leave certain critical details out. The goal in reviewing the bids so carefully is to ensure that all the details prepared by the architect and engineer are covered in the contractor's pricing, that the work will be completed within a reasonable time frame, and to reduce the likelihood of unforeseen conditions that then incur a corresponding change order which impacts the overall price.
Once all these factors are known and understood, we are ready to award the project to a general contractor. This process typically takes 1-2 weeks.
Construction Begins
At last, construction for your commercial space is ready to commence. The permit has been issued, the general contractor has lined up their subcontractors, the subcontractors have started to order materials, and you, our tenant, will finally begin to see your ideal work environment start to take shape.
Every day, you will see your space transformed into your dreams. Demo generally happens quickly, followed by wall layout, mechanical, electrical, and plumbing "rough-ins," and stud installation.
At Kenwood, we perform construction management services in-house, having overseen millions of dollars in projects over the past two-plus decades. We always schedule weekly construction progress meetings with the contractors and invite our tenants to attend as well. When questions or issues arise during construction, we encourage our tenants to participate in the decision-making process. After all, you will occupy the space for a significant amount of time.
Additionally, as you see the space being built, you and your employees will become increasingly excited about the new image and "vibe."
Scheduling Inspections
While construction continues, the general contractor and their subcontractors will start scheduling numerous required inspections with the local jurisdiction. The number and frequency of inspections are extensive but a necessary part of the process.
By way of example, below is a detailed list of the inspections required on a recent construction project.
Plumbing Groundwork Inspection

Partial Framing: Walls

Partial Electric: Walls

Plumbing Rough-in: Walls

Framing Rough-In

HVAC Inspection: Ceiling

Electrical Inspection: Ceiling

Plumbing Inspection: Ceiling

Sprinkler Inspection

Ceiling Close-in Inspection

Final: Electrical

Final: Plumbing

Final: HVAC

Final: Building
Clearly, inspectors add to the overall time needed to construct your space. Each inspection must be approved before additional work can proceed. If something is not approved, the inspection must be repeated until satisfactory.
All these inspections must be completed before the use and occupancy certificate will be issued. In most jurisdictions, a final inspection must occur prior to your taking occupancy and operating your business from the space. The construction process, including inspections, typically runs 4-8 weeks.
It's Time to Move In
At long last, the commercial tenant improvements process comes to an end, moving day is here, and you are ready to enjoy the new space that you have worked so hard to occupy.
Moving into a brand new space built to your specific business needs is the start of wonderful things for your business, employees, and customers! We love watching our tenants finally get to move into a space they planned for throughout the search, leasing, and tenant improvement process.
Find and Build Your Ideal Business Space With Kenwood Management
At Kenwood Management, we are always happy to discuss the tenant improvement process with our tenants. We understand transparency, clear communication, and trust are essential when partnering with you, our tenant.
You can rest assured that there will be no surprises when you partner with us. We'll be right there with you each step of the way, navigating issues that arise during the tenant improvement process and celebrating alongside you and your team when you occupy your new space for the first time.
For more information, click the button below to reach out to our team!