Tenant Resources
Common Area Maintenance Expenses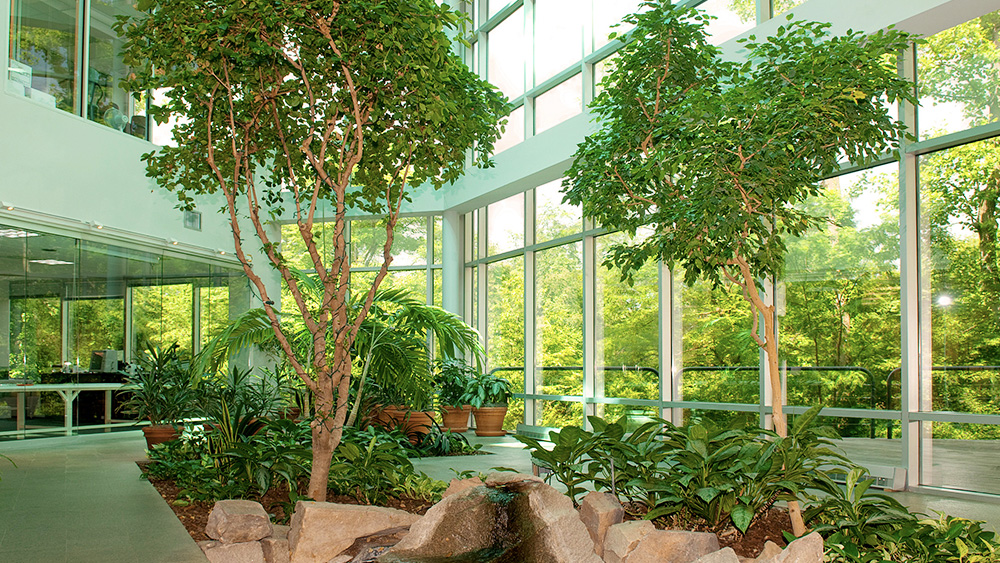 As a tenant you have most likely discovered that common area maintenance expenses (CAM) are often one component of your total monthly rent. However, many tenants simply pay the amounts billed on their monthly statement without fully understanding what is included and how it is calculated.
No matter what type of building you have selected for your office or business — whether it is a high-rise office building, a single-story flex building or a warehouse — all properties have common areas that require routine maintenance and repair. The fees you may pay for CAM represent the costs associated with upkeep, insurance and real estate taxes.
Leases and CAM Options
Who is responsible for the operating costs at a property? That is a great question to contemplate during the lease negotiation process. A lease will identify who pays for these costs — the tenant or the landlord — and which expenses you will need to reimburse the landlord for as monthly additional rent.
There are several commercial lease structures that dictate the treatment of operating expenses:
Gross or Full Services Lease — The tenant's monthly payment includes everything, including all operating costs, taxes, and CAM costs.
Modified Gross Lease — Expenses are divided between tenant and landlord.
Net Lease — Tenant pays a share of operating expenses in addition to rent.
Triple Net Lease — Tenant pays all operating expenses, taxes and insurance. The landlord is responsible for structural maintenance (i.e., roof).
Note that these are very general/basic descriptions, and each lease will have more information about who is responsible for providing each service and who pays for it.
In this article let's focus on the Triple Net Lease, which is a lease structure frequently used by Kenwood. In this case tenants are responsible for the majority of services for their actual interior premises in addition to their pro rata share of exterior common area expenses. Interior maintenance would typically include repairs to a faucet, pest control, and light bulb replacements. Examples of exterior maintenance would include HVAC system repairs, trash removal, and landscaping.
A landlord will contract for services related to maintaining exterior common areas and will pay for such services. Your landlord will then seek reimbursement for the expense from the tenants on a pro rata basis as an additional rent charge.
Specifics related to CAM, as well as maintenance and repair responsibilities for both the tenant and landlord, are detailed in your lease agreement. If there is a question about a maintenance item and who is responsible for it, your lease agreement should clarify it. If not, then contact your Landlord.
Controlling Operating Expenses
Now that you know what your obligations are with respect to CAM payments, you may be wondering how CAM expenses are controlled and how to limit your financial exposure. After all, if you are responsible for paying a pro rata share of the expenses you may be worried that your landlord will not always seek the best price. Typically, your lease will provide an estimate of CAM cost so that you will know what to expect. While most costs are considered controllable — meaning your landlord has some control over the expense — some costs, such as utilities, insurance and real estate taxes are uncontrollable — meaning outside the landlord's influence.
The challenge landlords face every day is balancing maintenance costs while still offering an exceptional tenant experience. Here at Kenwood, we find that one of the most effective ways to control expenses is through negotiated contracts resulting from a bidding process. We also engage in preventative maintenance and focus on correcting potential issues before equipment and systems fail and cause an expensive emergency service call. Tenants can also help this process by proactively identifying issues and reporting them promptly. It is certainly more cost-effective to repair a leaking pipe than to wait until you have a major flood that can lead to remediation and costly repairs.
Calculating CAM
Tenants are typically billed their pro rata share of CAM on a monthly basis. This is often referred to as additional rent. Your pro rata share is based on the square footage of your premises divided by the total square footage of the building. For example, if your space is 5,000 square feet and the building is 50,000 square feet, your pro rata share of CAM would be 10%. If the annual budgeted CAM is $250,000, your annual obligation would be $25,000, resulting in a monthly obligation of $2,083.33 ($250,000 x 10% = $25,000 ÷12 = $2,083.33).
At the end of the fiscal year (or calendar year, depending on your landlord), the landlord will prepare a statement that details the actual amounts incurred for the year and reconcile it against the estimated payments that you have already paid. In the event you have paid more than was expended, the landlord will issue you a credit or refund for the difference. However, in the event actual expenses were higher than the estimated amounts, you will be required to pay the amount of the difference.
At Kenwood, we are always available to discuss expense obligations with our existing and prospective tenants. For more information about the Kenwood Community, please see the other industry articles on our website and feel free to call us to discuss in greater detail.