Industry Articles
5 Steps to Prepare for Signing a Commercial Lease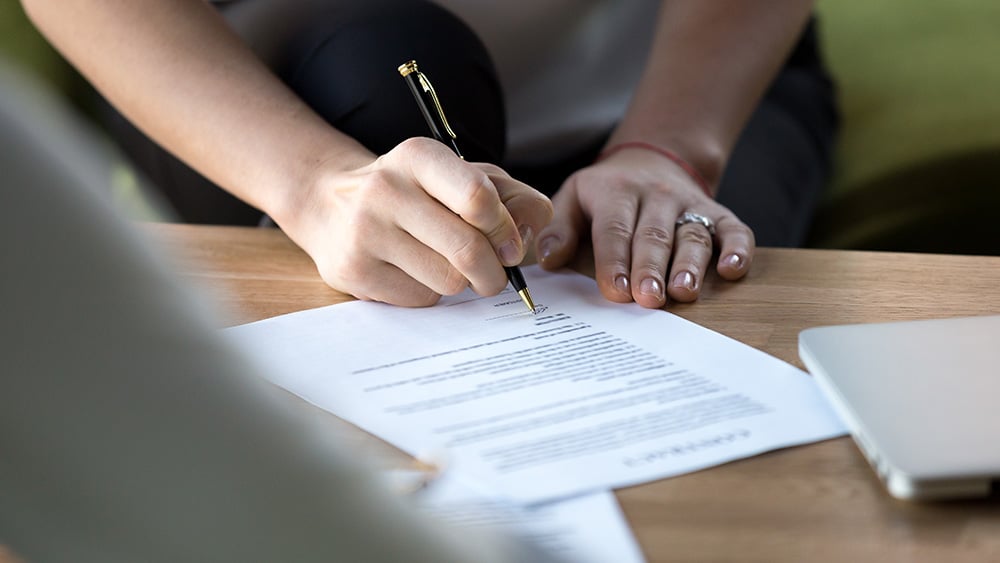 Understanding the mechanics of commercial leases is very important to managing business risks. You always need to read the fine print, understand what you're committing to, and plan your exit strategy well in advance.
That said, it's equally important to get clarity around what your business needs, what it can afford, and what it might require from office space in the next three to five years. Simply understanding the leasing process and being prepped to negotiate only helps if you are clear about what kind of office space you'll need and what budget you're working within.
When you have deep knowledge about the commercial office leasing process and clarity about what you need and can afford, you are then fully armed to jump into the deep end of the tenant-owner/landlord relationship.
Let's look at five key steps that will prepare you and your business best for signing the strongest possible lease for a space that will meet your current and future office space needs.
1. Align Your Office Space With Your Business Plan
If you don't have a business plan in place, go back to start. You're not ready to commit to a long-term lease yet. In order to get clarity about what you need, you must have a plan for your business that is documented, peer-reviewed, and ready to execute. Once you have a plan, or if you do have a business plan in place already, use it to determine your office space and commercial lease needs. After all, your office space is a tool for achieving the goals laid out in your strategic, long-term plan.
2. Gather Your All-Star Team
Bring together people you trust and form an office space working group. This team can be populated by trusted mentors, advisors, and key members of your business' staff. Eliciting the views and opinions of others can help you reduce commercial lease risks and help you avoid making decisions in a vacuum, which can be dangerous. Ask for help and it can go a long way to increasing the probability that you'll find the perfect office space and a practical lease agreement that protects your interests.
3. Game Out Your Ideal Space
With your all-star team, map out several different office space scenarios that align with your business plan and office culture. Do you need an open-floor plan or private offices? How many conference rooms will you need? What are your IT requirements? Is there room to expand should your company need to hire a host of new employees? How much usable square footage (USF) do you need now, in three years, and in five years? Come up with a set of different approaches and then work to come to a consensus on which is the best.
4. Envision Your Ideal Commercial Space and Lease
Before you enter negotiations with an owner/landlord, like game planning for your ideal office space, you should prepare for negotiations by mapping out your ideal office space and lease terms. In fact, you should prioritize what's most important for the physical space and the lease contract, so you know where to start negotiating. In other words, know what you're willing to sacrifice and what is non-negotiable for your business before entering the fray.
5. Hire an Experienced Commercial Real Estate Broker
Get to know your landlord, and similarly, a landlord should understand your business needs and goals. Prior to negotiating a lease, you should ask to meet your landlord. At Kenwood, we welcome and encourage this early meeting. We want to know about your business and how, as your landlord, we can help you grow and succeed. We believe that building these bonds early leads to longer-lasting relationships. Our goal is to be your landlord for decades, not just the next three to five years.
For more information about Kenwood Management, and to view testimonials from our tenants, please visit our tenant services page.