Investor Resources
How Kenwood's Commercial Property Management Techniques Maximize Value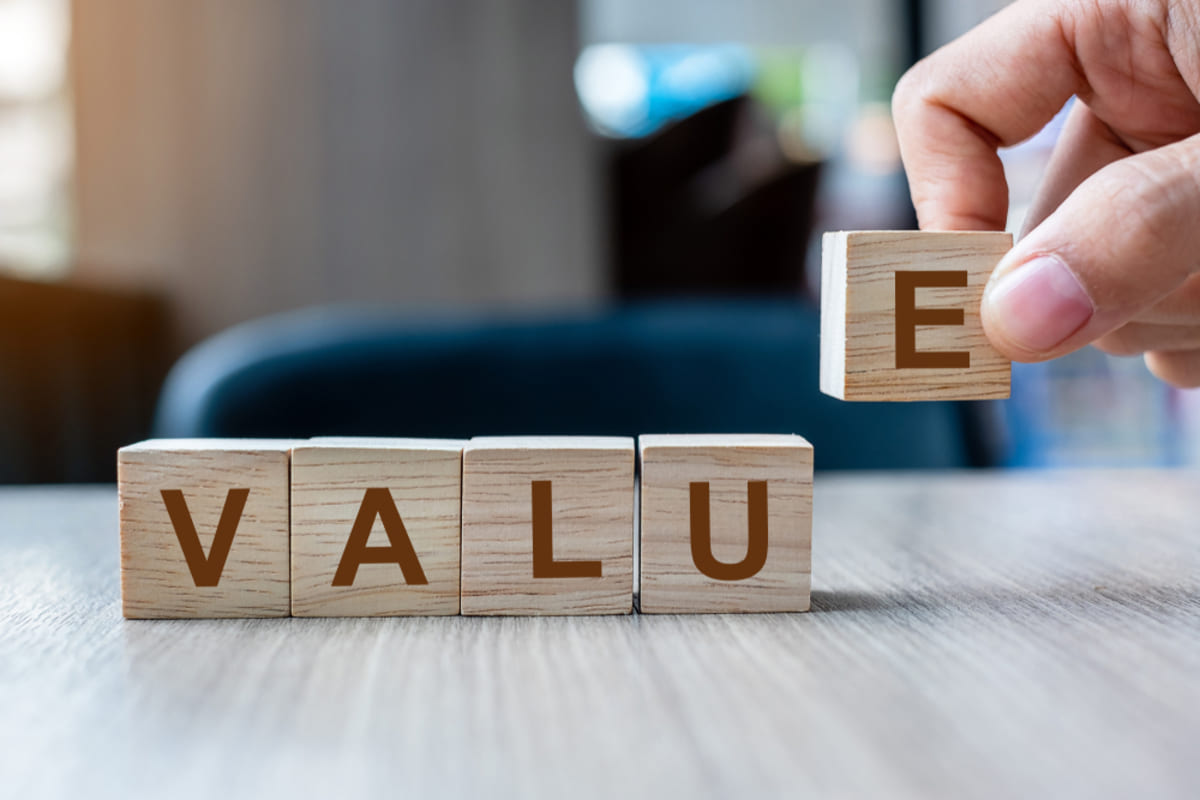 Active property management is much more than filing lease documents and following up on maintenance requests. When managed efficiently, commercial real estate can be one of the best vessels for wealth accumulation, helping high-net-worth individuals diversify their portfolios and offering unique inflation protection and tax benefits.
High-net-worth individuals seeking property managers must partner with a group that values and actively employs strategies to boost the value of their assets.
At Kenwood, we understand that maximizing property value comes from the top down through astute decision-making, strategic planning, and experience. However, we equally value the importance of building a community and fostering a positive space to promote tenant success.
This blog examines the unique Kenwood approach to building property value through research, property management techniques, tenant-centric policies, cost optimization, and more.
We Start With Property Evaluation
The Kenwood approach to maximizing commercial real estate property value begins with deep, experience-backed research to locate assets with value-added potential.
As a general principle, we're highly selective about which properties we acquire for three critical reasons:
We only manage Kenwood-owned properties.

Kenwood principal investors put 10-20% capital into a deal, meaning we have an additional obligation to evaluate properties to the highest standard.

We invest for a long-term growth hold period—seeking resilient properties that will perform well in future conditions.
Our unique, highly specialized investment criteria allow us to assess the market from the perspective of experience and research. We've been active in the Washington DC and Baltimore areas since 1973, acquiring unparalleled market knowledge and understanding the underlying economic conditions of these areas.
We've refined our criteria and approach after decades of experience. Our research expertise includes a fundamental analysis of:
Market trends

Job market

Investment

Migration patterns

Upcoming government spending

Long-term yield potential

Access to amenities

Transport connection

Surrounding market

Supply and demand
These research factors allow us to uncover commercial real estate property value that other investors or investment groups may overlook.
We Prioritize Class B Properties and Add Value
Concerning strategy, we focus on class-B properties with few correctable flaws. This allows us to quickly add value to the property without massive capital investment and place multiple tenants into one asset for greater cash flow security and diversity.
Updates may include:
Upgrades to signage to attract local customers

Energy efficiency upgrades such as systems and emissions tracking software

Cosmetic upgrades, landscaping, or space reconfiguring to fit multi-tenant needs

An intense tenant-focused approach to boost retention and demand for the area (more on this below)

Modernization of internal systems
This, in turn, leads to more substantial ROI and growth for investors and happier tenants.
Tenant Mix and Retention Strategies
Tenant mix and retention are two driving strategies that permit Kenwood to deliver maximum value for investors.
With a focus on commercial tenants in office, industrial, and self-storage, we seek maximum diversity and security, taking the time and effort to consider how and where tenants will best be placed.
We examine factors such as:
The surrounding marketplace, including income factors in the area

Existing business and impact on competition

Opportunities for complementary services, for example, placing a physiotherapy clinic near a gym

Parking access and transportation requirements

Foot traffic

Business preferences and opportunities for growth within the space

Lease terms and the overlap of tenants to secure cash flow
Building our tenant mix comes from decades of experience, superior market knowledge, and instinct.
We Prioritize Relationships
Once placed, we employ various strategies to guarantee long-term occupation, satisfaction, and renewals–creating demand through superior and ongoing tenant assistance and establishing a supportive community.
These strategies include:
Promoting learning and business expansion: We provide tools such as the YouTube series, podcasts, and online resources offering valuable insights to our small business tenants. We aim to equip them with practical strategies that they can implement for business success.

Round-the-clock support: We maintain an ongoing dialogue with every tenant to understand their unique needs and requirements. We're open 24/7 and will sometimes check in just for a chat and to see how things are going.

Networking: We provide space like our 'lunch and learn' where tenants can hear and learn from expert business speakers and network.

Personalized service: We invest in our relationships and take the time to get to know our tenants personally. This allows us to build out more tenant-specific solutions, offering tailored support that contributes to the well-being of tenants.

A "go-giver" mentality: We're driven by a philosophy of sharing and offering value. For example, if we encounter a business opportunity that we think will benefit a tenant, we won't hesitate to share this information or facilitate an exchange.
These strategies achieve two critical outcomes. Firstly, they maximize the probability of business success and create spaces where business tenants want to stay and actively seek out, boosting demand. Many tenants have been with us for over 20 years, and we boast a retention rate of over 95%.
Finally, through lease administration and forward-thinking, we structure arrangements to minimize vacancy periods, ensuring sufficient overlap not to disrupt cash flow and maintain the property value.
Proactive Maintenance and Upkeep
Maintenance is not only dealing with issues as they arise. It's also an essential commercial property management strategy to maintain the asset's functionality and contribute to value. Regular maintenance, preventive measures, and prompt repairs are crucial in preserving property value and reducing expenses.
Our approach to property maintenance and upkeep is twofold:
1. First, as Kenwood principals are responsible for the upkeep and general maintenance of all properties, we employ an in-house engineering team to provide cost-effective, personalized, and professional maintenance service to our tenants. With a fully equipped van, the team is ready to deal with any maintenance issues before they blow out into more costly and challenging problems.
2. Second, we deploy cutting-edge preventative maintenance software to track repair records and know precisely when systems are ready for fine-tuning.
With these two strategies, we maximize value by reducing the costs of contracting costly vendors, delaying urgent maintenance upgrades, and ensuring functionality. This helps to preserve property value and ensure tenants can function in spaces that are in tip-top shape.
Cost Optimization and Expense Management
Cost optimization and expense management are driving forces in the Kenwood Management approach. After decades of experience and a wealth of accumulated data, historical statements, and expenses, we can fine-tune our assets without compromising the quality of our management services.
Energy and Systems Tracking
For example, by leveraging Basys energy management software, we carefully track HVAC operations to minimize energy consumption while passing on saving benefits to our tenants and investors. ESG initiatives also allow us to better prepare for future changes and predict any legislative shifts that may require costly changes.
Lease Management and Renewal Focus
Renewals are an essential component of the Kenwood strategy. By focusing intensely on the tenant experience and cultivating spaces where tenants can thrive, we have reduced the costs related to tenant outreach, marketing, brokering, and more.
Security Measures
We employ additional security measures such as internet-enabled cameras, alarms, gates, and shutters. These measures help to protect assets from damage and costly criminal activity. Additionally, we can track and monitor contractors from any location to ensure superior service.
Value-Add Investments and Renovations
We have a strategic approach to identify value-added investment opportunities and implement renovation projects that enhance property value. Our team of experts carefully analyzes market trends and tenant demands to identify opportunities for property enhancement.
We recognize that these value-added improvements need not always be large-scale and costly upgrades but instead minor adjustments that can have a massive impact on cost reduction and tenant success.
Take a look at one of our minor value-added adjustments that had a massive impact on our client, Robert R. Reed.
"Kenwood staff arranged for our trash removal cost to be lowered significantly and for a new, more prominent sign at the entrance to the [business] park. We recently renewed our three-year lease, and Phil's help was invaluable. The partnership and generosity are greatly appreciated, especially during these trying times. We look forward to continuing the long relationship at the property."
Our improvement strategy has heralded some impressive results. Each property held for over ten years in the Kenwood portfolio has beaten the S&P 500 and our Nova Industrial Nova complex, producing returns of over 1,500%.
For Proven Property Management Techniques, Choose Kenwood
Kenwood Management goes above and beyond in maximizing property value for its investors and partners. From our proactive approach to maintenance and upkeep to expertise in cost optimization and value-added strategies, we enhance value for investors without sacrificing the tenant experience or comfort.
Commercial real estate investors and high net-worth individuals seeking to achieve maximum returns on their investments would be wise to partner with our Kenwood Management team for their property management needs.
To learn more about our strategies and approach to helping investors succeed, get a free copy of "Commercial Real Estate Investment Secrets: A Guide by Kenwood Management."