Tenant Resources
How Kenwood Supports Its Community as a Commercial Property Manager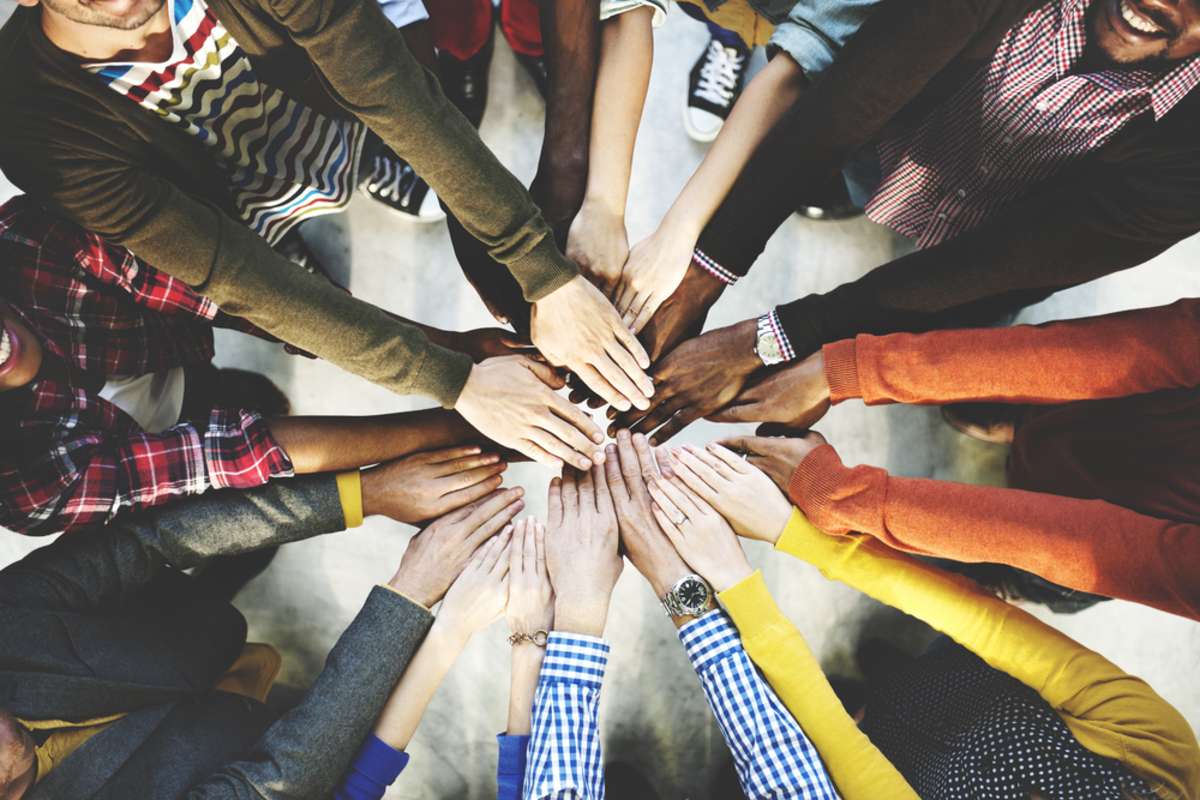 It's easy to cast off property managers as detached or faceless mediators in real estate dealings driven only by profit. However, at Kenwood Management, we believe property management can be more than just collecting rent and number crunching.
When it comes to commercial real estate, when our tenants and the business owners in our properties are winning, everyone else is winning! This is one reason why we invest time and effort into ensuring tenants not only manage but thrive in our spaces.
The proof is in the pudding with our high occupancy levels, a tenant retention rate of 95%, and long-term relationships fostered over collaboration and open exchange of ideas.
This blog examines how Kenwood Management supports a typical commercial tenant and how our buildings are optimized for tenant success and safety.
Kenwood Management Small Business Support Strategies
Managing a small business is an ever-evolving process of trial and error, dedication, and strategizing. Before you rent a space for business, it's essential to partner with a property management group that offers support and guidance. We're on call 24/7 and check in with tenants regularly, whether with business insights and opportunities or to show appreciation.
Explore some of the ways we help small business owners below.
We're Go-Givers
First and foremost, our philosophy and overriding business direction are based on the Go-Giver Laws, which determine that providing value leads to greater reciprocity — the more you give, the more you get.
It's a simple concept often overlooked by a typical commercial property manager in place of aggressive profit-seeking and minimal tenant interaction. Yet, by helping tenants and business owners succeed as much as possible, we are, in turn, creating value for investors and the local community.
We Provide Small Business Insights and Tips
As part of our offering, we provide small business tips and insights on everything from marketing and social media optimization to commercial lease agreement basics.
These practical and proven strategies, as well as our discussion series on YouTube and podcasts with insights and ideas to help you scale your small business, are all on offer for free on our page.
Monthly Updates and CRE Insights
Our monthly newsletter that goes out to tenants monthly covers critical information regarding tenant rights, landlord expectations, and what to expect from your commercial lease to ensure tenants are as informed and up-to-date as possible.
Demo Improvement Process
Moving your business to a new space can be an exciting and daunting experience. As part of the onboarding, we offer a demo improvement process so you can visualize your business during lease signings.
Next Level Vendor Partnerships
After twenty-six years in the business, we've developed long-standing relationships with a handful of trusted vendors ready to handle any unforeseen issues or maintenance emergencies such as plumbing, roofing, or electrical.
Building Management to Serve Small Business Tenants
We understand that client management, new customer acquisition, and building repeat customers are critical to a financially healthy business. That's why we work with our tenants to determine the best location for their business needs.
Discover some of the ways we're delivering these outcomes below.
"Kenwood Only" Management
We only manage buildings within our portfolio, meaning total control over the asset. We also have an active stake in the buildings which means our success aligns with that of our tenants.
Due to this, we can offer higher support and dedication beyond the standard scope of a tenant-property manager relationship.
Careful Location Scouting
We work with tenants to choose a space that suits their business needs, customer expectations, and future requirements. If one space isn't suitable for your long-term goals, we'll help you find another space that suits your needs for success.
Safety and Security
We want your space to be as safe and secure as possible, so we include parking areas with lights and cameras and secured locks for all access doors. Safety is paramount for your customers and employees when choosing Kenwood-managed properties.
Demo Options for Fit Out
We'll do a demo walk-through with tenants to ensure the space fits their needs, supports commercial requirements, and help each business flourish. Our team works hard to be a resource to every business owner choosing a space in one of our properties.
Property and Energy Maintenance
Maintenance emergencies can put a big dent in the cash flow of your business. That's why our rapid response van is on hand to quickly serve tenants with personalized and professional building services.
Of course, prevention is better than cure, so we also employ MicroMain® software to track maintenance and repair records of all necessary equipment.
Environmental and social governance (ESG) is also a priority, so we utilize Basys® energy management software to track and measure HVAC operations and usage to minimize consumption.
With Kenwood, Find a Commercial Property Manager That Cares About Your Success
Choosing a space for your small business is an emotional and stressful time. However, working with a property manager who guides you through the selection process and supports your business's ongoing success can be the difference between success and failure.
To learn more about how our tenants are supported throughout their unique business journey, contact the team! You can also get more of our expert insights into finding the ideal commercial space in our free resource, the "Guide to Choosing Your Next Office, Warehouse, or Flex Space."