Tenant Resources
Managing Customer Relationships for Referrals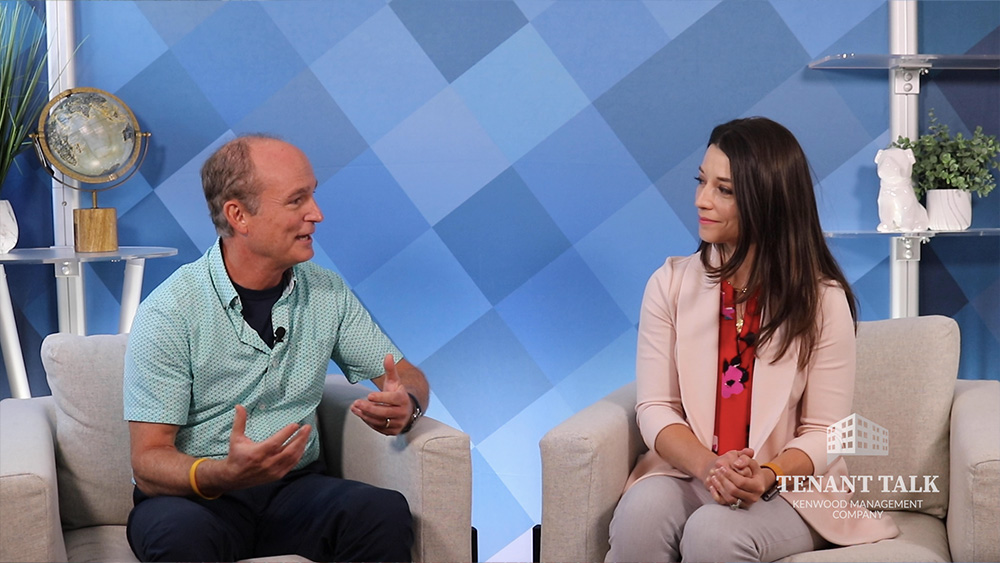 Referrals are an important part of business no matter what industry you're in. A satisfied customer may refer you to someone without asking, but that's not always the case. In the final episode of Tenant Talk, Kenwood Management Principal Bill Singer and Illumine8 CEO and Founder Christina May discussed how small businesses can manage their customer relationships for referrals. You can watch the full series on YouTube or listen to the podcast on Buzzsprout. Here's a quick recap of episode 5.
Referrals are a wonderful form of exponential growth. One customer leads to two customers which leads to four customers and so on. However, gaining those referrals can be tricky. Before you start asking your customers to recommend you to others, think about the value you provide to them beyond their expectations.
Underneath the surface of every referral is an iceberg of relationship building. Days, weeks, months, or even years of continuously engaging with a customer to provide quality service ultimately leaves them with a positive experience of your business. As you learn more about your customer, you may find ways to help them beyond the reason they came to your business. You can then become a connector for them, tapping into your own network to connect them with someone who may be able to solve another pain point they have. For example, you may learn a customer has a broken window at their office and you happen to know someone who fixes windows.
In the digital world, your online presence is an excellent platform for building relationships with your customers, especially if you are geographically dispersed. You can utilize your social media, website, and email to support your community in new ways. For example, Kenwood Management promotes their tenant businesses or employee work anniversaries on their social media and in their newsletter. They also provide valuable insights relevant to tenants and investors alike through blogs and videos.
One of the five laws stated in "The Go-Giver" by Bob Burg and John David Man is the law of influence. It states that your influence is determined by the number of people you serve. Before approaching someone with an ask, consider what ways you can serve them first.
Here's the bottom line: Don't be afraid to ask for referrals. Oftentimes, you'll find your customers to be very helpful, especially if you've helped them reach their goals or alleviate a pain point.
If you're looking for more valuable insights, the entire season of Tenant Talk is available on our YouTube channel! Or, listen to the podcast on Buzzsprout.