Tenant Resources
How To Choose the Right Commercial Space for Your Small Business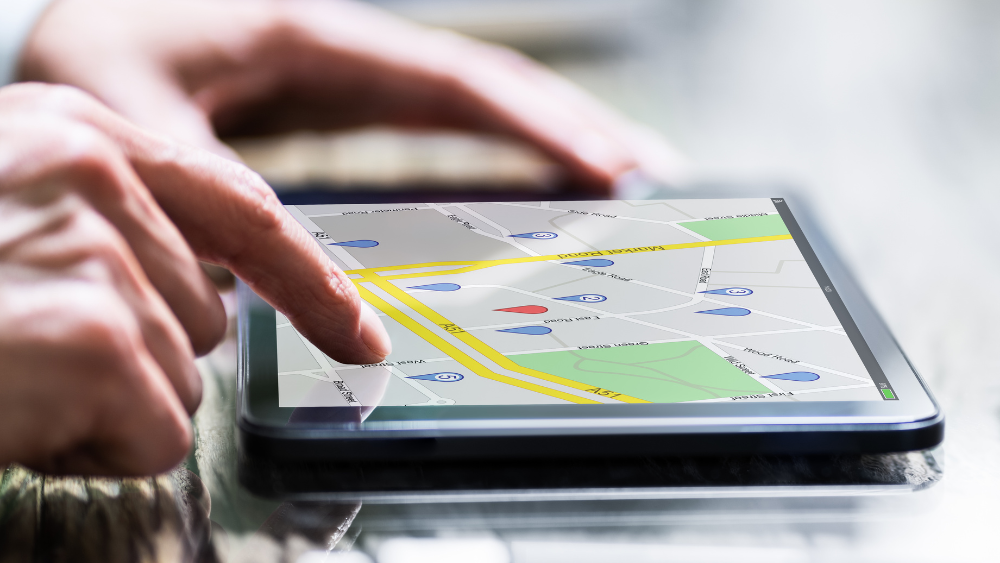 Moving into a commercial space is a big step for small businesses. It's a coming-of-age sign that your products or services are growing in demand. As exciting as it may be to have an official office or retail location, choosing the right commercial space requires a lot of forethought. After all, the last thing your business needs is a lease that hinders your growth.
If you're ready to make the leap into a commercial space that enhances your business, we've compiled factors to help you identify where to set up shop. Here's what you need to consider when choosing the right commercial space:
Pinpoint an Ideal Location
We all know the phrase "location, location, location." The extreme emphasis on location easily applies to your choice of commercial space. You may have a preference on where to situate your business, but also give careful consideration to your customers, vendors, suppliers, and future employees. All four of these audiences need to reach your office or store easily. Otherwise, you'll struggle to hire, sell, or receive inventory.
When pinpointing locations, consider the demand for your products or services. You'll want an area that isn't saturated with your competitors. And of course, your budget is a huge factor in the decision-making process. Beyond rent, keep an eye out for various costs that may not seem obvious at first, such as renovations, technology upgrades, and wage requirements. Finally, don't overlook the importance of safety. This isn't just for your own peace of mind, but for your employees, customers, and products as well.
Specify Size and Features
When determining how much square footage your commercial space should have, take some time to really think about your needs. How many employees will you hire? What furniture or equipment will you need? Do you need conference or demonstration rooms? What about storage space? Will you need a reception area?
These are all great questions to ask yourself. Also, budget for a little more space than you think will be necessary. This gives you a little growing room. Turn to a professional space planner for advice on how your needs will translate to square footage.
Consider Accessibility
Accessibility is a key factor to consider when choosing a location. How easy is it for your various audiences to reach you? Commercial buildings located off of major highways are convenient but think broader. Parking isn't always a given for a commercial property. Your employees, customers, or clients shouldn't be fighting for parking spots.
For those without a car or opting for a more eco-friendly commute, public transportation plays a key role. Is the commercial property near a Metro or bus stop? Lastly, don't forget about handicap accessibility. Ensure that the property meets access regulations, including parking, ramps, bathrooms, and more.
Look for Other Key Amenities
There is a wide range of other new amenities on or near a property that can be useful to your business and employees. If you're concerned about safety, some properties may have more security measures set in place, such as guards and alarm systems. Some properties may also have well-maintained outdoor spaces that employees can utilize for some sun and fresh air. Similarly, common spaces that are modern and functional enable employees to enjoy areas away from their desk.
Dining options are also a popular amenity. Proximity to restaurants and other retail is ideal for employees or customers who want to get some errands done. Some commercial properties also offer an on-site cafeteria or pop-up restaurant service. And finally, fitness centers are a great opportunity for employees looking to knock out their daily jog or strength training before or after work.
Keep the Future in Mind
If you're looking for commercial space then you're already trying to adapt to a growing business. Hopefully, your business will continue its growth, meaning you may have to continue expanding your space. Instead of searching for another lease, plan for growth in advance when choosing a commercial space. As mentioned, a little extra space in the office or storefront allows for more employees or products.
Turn to a Broker
If your needs are a bit complicated or you're not feeling confident in your abilities, a commercial real estate broker is an excellent person to turn to. Your ideal broker not only has expertise in commercial real estate, but also understands the geographical area you're considering. Additionally, a broker will have experience representing tenants when dealing with commercial real estate transactions. Like turning to a doctor or lawyer, a broker is a professional who can guide you through the process of identifying and signing a lease.
Looking for more resources to help you grow your small business? Join the Kenwood Community! Stay up to date on the latest trends and insights that help you tackle any challenge.