Tenant Resources
Four Factors to Consider Before Signing a Commercial Property Lease Agreement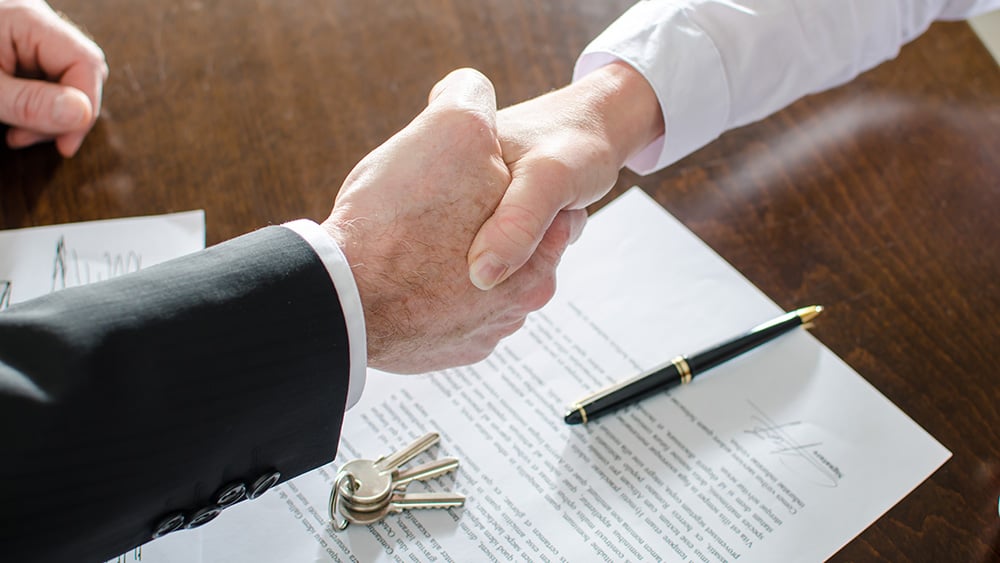 The day has come. Your home office has finally become too cramped. You've crammed two new employees into your house and your garage is swollen with product inventory.
It's time to find your own official first office and that means finding the right commercial space, and — even more importantly — securing the right commercial lease agreement to ensure that your business thrives.
For first timers, or even simply inexperienced commercial property tenants, signing a binding lease agreement can be intimidating. It can be more than intimidating to think about signing a bad lease agreement or one that doesn't match your situation because doing so can be very damaging to your bottom line.
Doing your commercial property and lease agreement homework before signing a lease can help reduce your stress and ensure the lease you sign is right for you and your business. To get you prepped and ready to roll, we've pulled together a list of four factors to consider before signing a commercial property lease agreement.
Understanding the Different Lease Types
Lease agreements are not all the same. Landlords and property owners don't all use the same legal forms and the fine print for every lease can be different in ways both big and small. Before you can discern the fine print and small details that can make or break your lease agreement, it's good to know the basic lease types that you could encounter.
Gross or Full Service Lease. This is one of the simplest and most straightforward commercial property lease types. In this scenario, the landlord/property owner pays all of the property operational expenses like insurance, utilities, and maintenance costs. Be aware that what the landlord/owner will pay could have limits or a cap. For example, there could be a cap, often referred to as a "Base Year," on costs where you, the tenant, are responsible for payments should the costs exceed the cap.
Net Lease. In this commercial property lease, the tenant and landlord/owner share some expenses, including insurance, taxes, and property maintenance. A triple net lease, often marked as (NNN), requires the tenant to pay rent plus taxes, insurance, and common area maintenance.
Modified Gross Lease. This lease is a hybrid agreement where the tenant and landlord/owner agree to a gross lease with certain agreed-to expenses passing on to the tenant. An example would be a gross lease that is net of electric, meaning that the tenant pays 100 percent of its electricity charges.
Property Lease Length
Knowing the type of leases out there is important, but nothing might be as critical as negotiating and securing the right lease length for where your business sits within its lifecycle. Generally speaking, a longer-term lease — say seven or 10 years — will likely get you more favorable monthly fees, as you're providing the landlord/tenant occupancy security over a longer period of time.
Landlords and owners are usually willing to negotiate. Take a shot and see if you can work out a longer-term lease at a more favorable rental rate.
RSF Versus USF
Know what you are paying for. There is a distinction to be made between Rentable Square Footage (RSF) and Usable Square Footage (USF). RSF usually is your USF plus a prorated share of a building's common areas like lobbies, and even shared restrooms. This is frequently referred to as a building's "core factor" and it represents the additional space you pay for but is not contained within your demised premises. Not having to pay for this additional space is one of the advantages of single-story office space versus multi-story office buildings. Single-story provides tenants with a much lower or no core factor.
Commercial Property Tenant Fit Out
Now you've found great space, but it still needs some improvements to make it perfect for your business. MAKE SURE your landlord explains three critical questions to you.
Who is paying for the construction costs?
How long will the permit process take?
When will the space be ready for your occupancy?
Landlords should be able to explain clearly each of these items to you. Being able to deliver a space on time and on budget is very valuable.
At Kenwood, we are always happy to discuss these key factors with our prospective tenants. For more information and to view our tenant testimonials, please see the videos on our website.