Tenant Resources
5 Ways Small Businesses Can Attract Top Talent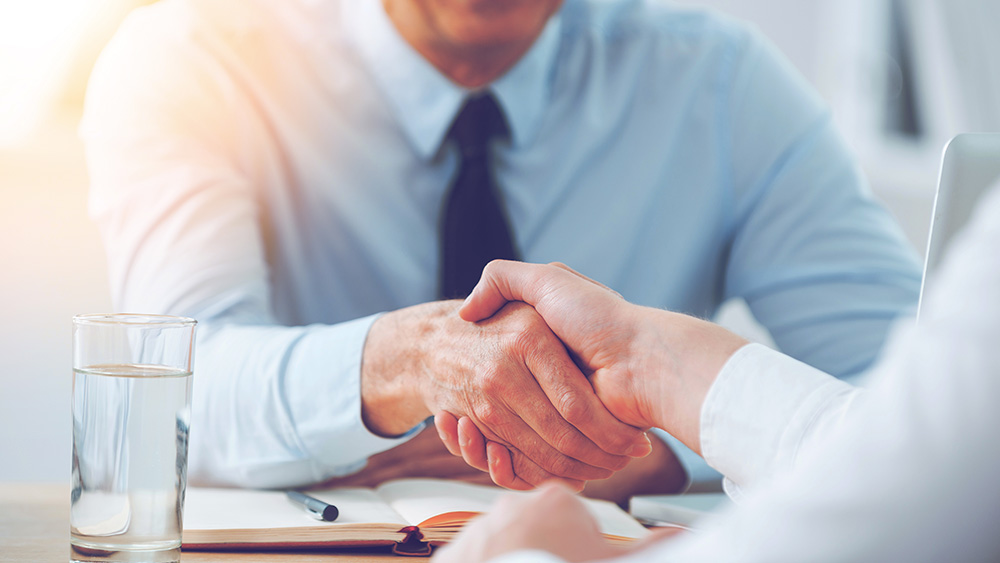 The pandemic saw a startling trend titled "The Great Resignation" where companies saw a high number of employees leaving their jobs voluntarily. The trend hasn't slowed into 2022 with a record of 4.5 million people quitting their jobs. The demand for workers is high. According to the U.S. Bureau of Labor Statistics, the unemployed person per job opening ratio dropped to 0.5 in March 2022.
With such a small job seeker pool, how can small businesses compete with large companies? From the job description to succession planning, let's dive into the various ways they can attract the attention of top talent.
Job Description
You don't want to waste your time interviewing people who don't fit the role properly, which is why a strong job description is so important. To attract the right type of talent, job seekers need to know what you're looking for. A good job description includes everything the job seekers need to know about not only the position but the company culture as well. Here are our tips for a good description:
Spend time on the job title. Often, the job title is the first thing a job seeker will see about an open position. In order for them to look further into the listing, the title needs to align with their own searches. Be descriptive and use effective keywords. For example, "analyst" can be changed to "senior financial analyst."
Write more, but be concise. Don't miss important information. Be as descriptive as possible with the responsibilities, expectations, and qualifications. However, don't overwhelm job seekers with a long job description. According to Indeed, a job description between 700 and 2,000 characters receives up to 30% more applications.
Get input from employees closest to the role you're hiring for. The people who work closely with the open position know best what the role looks like day to day. They can provide details about the responsibilities and helpful qualifications that you may not think of.
Make it unique. A generic job description can apply to any company. But, you're not just any company. Your small business has a unique story, mission, and culture. Show some personality that draws job seekers in and gets them interested in not just the position but your company as well.
Employee Value Proposition
An employee value proposition (EVP) is a set of offerings that an organization provides in return for the skills and expertise employees bring to the company. It can be an employee magnet if prepared properly. Your EVP is a key part of your brand and offers insights into your business when promoted on your website, social media, and job descriptions. Here are some elements to include in your EVP:
Compensation — Salaries, bonuses, raises, evaluation system, etc.
Benefits — Health insurance, paid time off, pension plans, holidays, etc.
Career development — Trainings, promotions, certifications, evaluations, etc.
Work environment — Office design, location, work-life balance, etc.
Company culture — Values, diversity, social events, etc.
Succession Planning
When there are changes in staff, you want your new employees to pick up right where their predecessors left off. Of course, this is a bit unrealistic. There's a learning curve for every position. However, the transition can be made a little smoother with proper planning. Succession planning is also helpfully internally as well. It helps train current employees to take on leadership roles should they become vacant.
Encourage Referrals
One in 16 referred candidates is hired. They are quicker and less expensive to hire, and they stay longer. So, how do you encourage your employees to refer people they know to open positions? Here are some tips:
Discuss recruiting during meetings. Highlight open positions during staff meetings by describing the ideal candidate. Encourage employees to recommend people they know for the position and share success stories.
Add incentives. There are several ways you can add incentives for employee referrals, including cash rewards, non-cash rewards (such as a subscription service or event tickets), or a leaderboard.
Make it easy. Provide an easy way in which employees can refer candidates. Create a form for employee referrals. Also, provide training on how to recognize people to refer, how to reach out to them, and what to say.
Build an Online Presence
Job board and company review sites are excellent places for job seekers to gain insight into the company and its culture. This is an opportunity for your business to market its culture, values, and benefits. Here are some websites you might want to build your presence on:
Glassdoor. Glassdoor is a go-to for job seekers. Not only is it a job board, but it provides insights such as employee reviews, salaries, interview questions, and so on. Glassdoor reviews submissions for quality assurance, but you can't control what gets posted about your business. That's why it's important to spend time maintaining your profile and posting jobs.
LinkedIn. LinkedIn is social media for the professionals of the world. It's an excellent platform for job seekers and employers alike. In addition to posting job openings, businesses can post regularly like any social media platform, thus providing insights into the company culture. They can also find candidates and view their profile, which often includes job history, education, endorsements, and so on.
Indeed. With over 250 million unique visitors every month, Indeed is another platform job seekers turn to. Businesses can post job openings and share details about the company on their profile. Employees can also leave reviews on the company's culture, CEO, salary, and so on.
If you're looking for more resources to help you grow your small business, join the Kenwood Community! Stay up to date on the latest trends and insights that help you tackle any challenge.