Investor Resources
Why Kenwood Stands Out: Unmatched Commercial Real Estate DC Expertise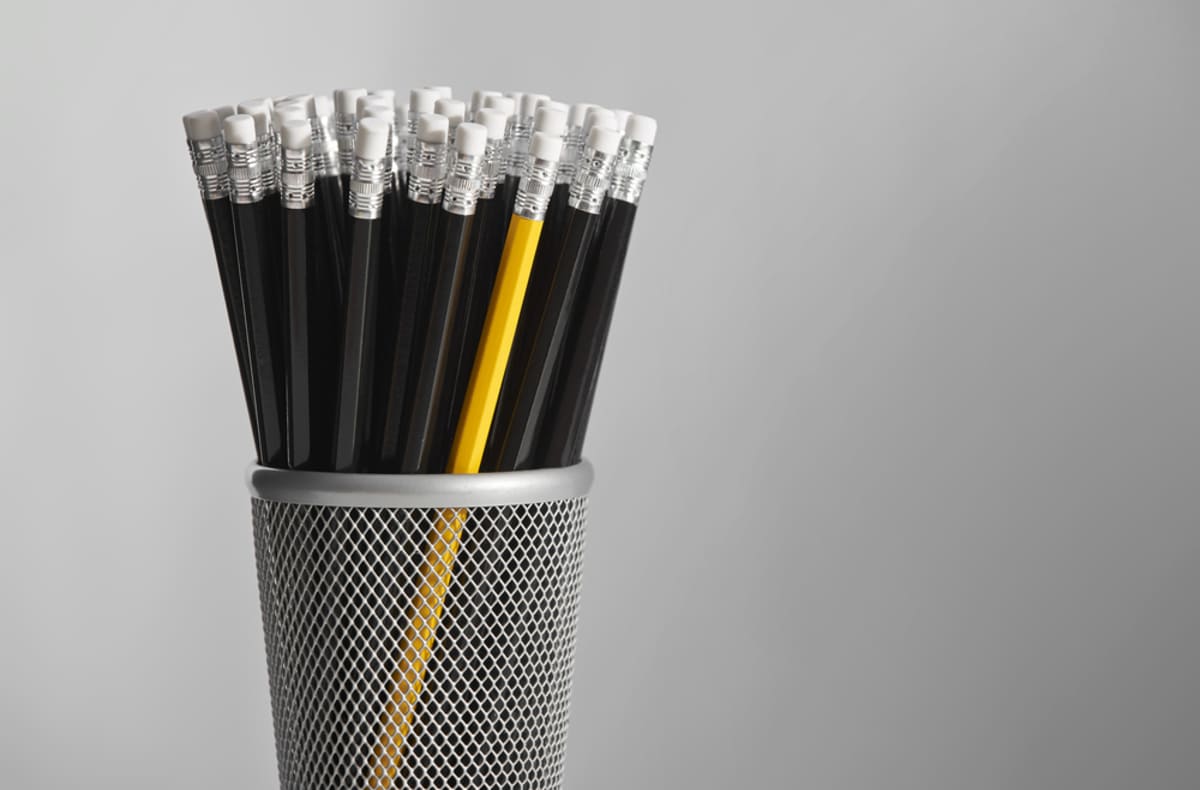 Choosing the right commercial real estate group to partner with when looking to invest in the DC market is one of the most essential decisions investors can make.
It can be the difference between growth, portfolio health, and building substantial equity versus a potential nightmare and losses on a commercial scale.
This poses a dilemma for investors: Which is the property management company Washington DC offers? Or, even more importantly, what characteristics do I look for to find the right group for my investing needs?
Partnering with a group that understands the DC region due to its historical presence in the market, works with investors and tenants to help them achieve their goals, and offers next-level management and investor relations is essential for success in the Washington DC market.
This blog looks at how Kenwood Management offers unmatched commercial real estate expertise in the DC area and the value that we deliver for investors and property owners.
Unparalleled Market Knowledge
The depth of our market understanding springs from our historical presence in the Washington, DC, area, having been in business in this region since 1997. During this time, we've organized deals on office buildings, warehouses, mixed-use facilities, and more, with each acquisition refining and developing our understanding of the local commercial market and how this can translate to benefits and value for our investors.
Our market knowledge stems from an investigation into critical fundamentals and a firm grasp of economic and financial drivers that are underpinning the DC marketplace, including:
Job market and trends

Demographics

Diversity

Income

Migration patterns

Local, state, and federal investment

Property size and types

Access and transportation
As we provide principal investment (10-20%) into every asset, we do deep due diligence and research from both the investor and manager perspectives. We stay on top of market trends to ensure each property fits our unique guidelines and value-added potential.
We match these data points with class-B properties primed for growth and value upgrades, offering higher yield opportunities, leading to longer-term commitments, happier tenants, and stronger appreciation.
Track Record of Success
"It's refreshing to deal with a management team that is honest." — Bob Edgley, Edgley Construction.
Driven by more than just profit, our commitment to honesty, integrity, and establishing a community of happy, thriving, and goal-focused tenants and investors is essential to the Kenwood difference.
This approach has translated into some impressive financial achievements. All Kenwood properties held for over ten years have outperformed the S&P 500, and we boasted an exceptional 91.5% occupancy in 2022. Additionally, we unlocked 25 million in lease value in 2022, with 17.5 million in the first six months of business. During this period, one of our assets, McLean Plaza, saw exceptional growth, with occupancy increasing from 80% to 95% in just 12 months of management.
Driven by our unique tenant focus — giving them the tools, guidance, and support to run their business — we cultivate assets that tenants want to be in and spaces where they can thrive. We've acquired 1.4 million square feet of commercial space in the Washington DC and Baltimore metropolitan areas.
Our dedication to appreciation and long-term value investing has equally delivered impressive results. After 23 years of ownership, we sold our Dulles Design Center property for $27 million, representing a 363% appreciation, and delivered an investor internal rate of return of 20.11% after all fees and expenses. Our industrial assets have performed exceedingly well, with our Nova asset since its inception in 2020 delivering returns in excess of 1,500%.
Since our inception, each asset held in the Kenwood portfolio has outperformed its projected returns, and longstanding partnerships, just like our ongoing association with Ken Fellows from Edge Commercial Real Estate, have been a big part of this.
We love hearing back from happy investors like Ken Fellows from Edge Commercial Real Estate. He says, "Having worked with Kenwood Management Company for years and having been involved in many successful transactions, it is clear they have a thorough understanding of the process. They are very responsive, open-minded, evenhanded, and true to their word!"
Unique Strategies for Property Enhancement
Our unique investment approach centers on locating quality class-B multi-tenant properties requiring low-risk upgrades and transferring them into income-producing commercial real estate DC assets.
We combine a blend of value-add initiatives, such as property improvements, tenant retention strategies, and cost optimization, to boost value and create spaces that facilitate tenant success.
Some of the ways we achieve this include:
We maintain a robust maintenance framework to provide preventative measures to boost the longevity of the asset while also contracting an in-house team to deal with maintenance issues and emergencies rapidly and cost-effectively.

We employ maintenance software to keep all systems and structures in total functional capacity, reducing costs and the likelihood of failure in large-scale maintenance emergencies or procedures.

By focusing on energy efficiency and ESG initiatives, such as utilizing energy maintenance software, we can reduce spending, consumption, and environmental impact.

Assisting clients with build-out. For example, Marcy Ettlinger, Health Quest Chiropractor who's been with us for over twenty years, commented, "[Kenwood] works with you from the build-out standpoint to make sure everything is set up the way you want it to go, any maintenance issues they have an online portal for maintenance issues so they can be addressed straight away."
Due to our long-term vision and investment strategy, we are always considering the future implications of property enhancement and how these strategies can help grow our investors' wealth, appreciation, and equity.
Dedication to Tenant Success
We don't place tenants and then consider our job done. We develop deep, meaningful relationships based on reciprocity, information flow, and leveraging the power of education and business insights.
Our dedication to tenant success and longevity in our assets includes the following:
Offering free high-value insights into small business strategies and tips through our tenant talk series on YouTube and podcasts

Maintaining open, ongoing lines of communication and 24/7 support, as well as introducing new business opportunities to tenants when appropriate

Cost-effective, internal rapid maintenance solutions such as a maintenance portal for fast solutions

We employ security best practices such as internet-enabled cameras to protect the longevity of assets and boost tenant satisfaction and security.

We focus on ESG (environmental, social, and corporate governance) through tracking HVAC usage and metrics, which also helps reduce costs.

Hosting events such as a lunch and learn for tenants to deliver practical business skills and hear from business leaders

Personalized support by taking the time to understand each tenant personally
Our tenant approach is one of our most robust property management strategies, allowing us to build long-term relationships, reflected in a comparatively high 95% tenant retention rate.
Tenant success is in direct correlation with the financial health of the asset, which is why we focus on tenant renewal and satisfaction. Some happy tenants have been with us for over twenty years.
Investor Support and Communication Fundamentals
Our dedication to financially contributing through principal investment and managing the properties within our portfolio adds an additional layer of depth to our relationships with investors.
It's a unique form of partnership property management in which we are not faceless and detached managers in a commercial asset but true partners in the deal through financial and managerial commitment.
This means we can offer unparalleled service to our investors and align the needs of all parties to determine the best outcomes. We're dedicated to building long-term partnerships that foster growth and financial prosperity.
Some of the ways we cultivate these unique relationships include:
Sharing insights, education, and updates through our industry articles and free guides to real estate investing educational materials.

Maintaining open lines of communication with investors, including the sharing of financial reporting, updates on the financial health of assets, performance metrics, and market trends

Assisting investors with additional strategies, including tax offsetting and techniques such as depreciation, 1031 exchange, and understanding capital gains.

We are constantly looking for mutually beneficial solutions to contribute to the long-term strategy driven by our fairness, respect, and integrity values.
Underpinning all of our investor interactions is a dedication to honesty and true transparency, meaning we tell investors the truth, whether good or bad.
Partner With Kenwood to Unlock Commercial Real Estate DC Deals
In such an exciting, diverse, and challenging market, partnering with a property group that understands the Washington DC environment inside and out is invaluable for commercial investment success.
Due to market knowledge, decades of successful multi-tenant investing, and a unique approach to market analysis, tenant and investor relations, and support, Kenwood has stood out as a leader in this field and delivered exceptional value for investors while maintaining a positive environment for tenants to thrive.
If you're interested in learning more about what makes Kenwood unique or how you can start a journey to financial freedom through multi-tenant real estate, go ahead and request our "Commercial Real Estate Investment Secrets: A Guide by Kenwood Management," or reach out to the Kenwood team today.