Investor Resources
Kenwood's Multi-Tenant Real Estate Business Approach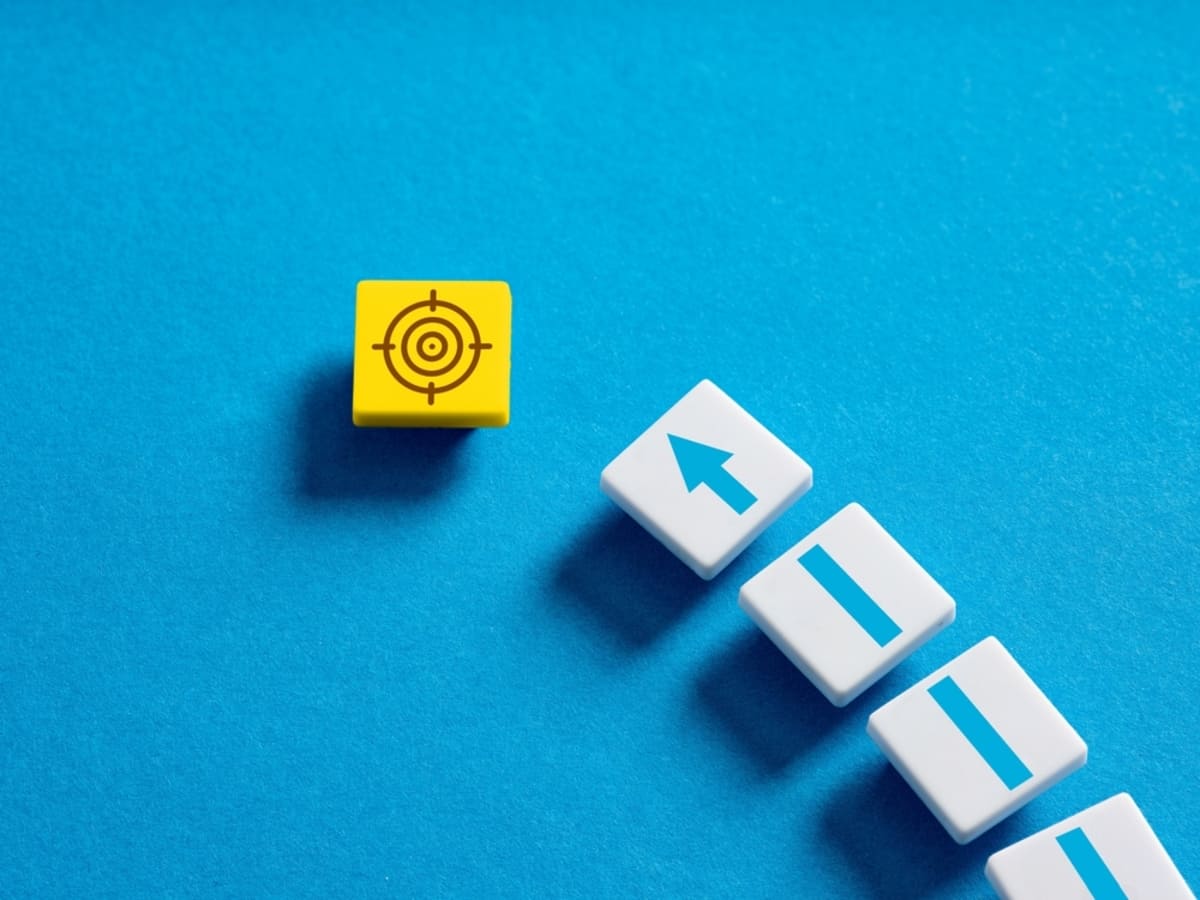 Partnerships are more than just a signature on paper; they're the foundation of a successful multi-tenant real estate business. Strong collaboration underpins tenant satisfaction, property maintenance, financial stability, and more.
Due to this, in the world of multi-tenant real estate, choosing who you partner with and understanding how they approach relationships in the business is essential to longevity and a positive investing experience.
This blog looks at how, at Kenwood, we're dedicated to fostering collaboration and promoting the success of commercial real estate investors through a unique blend of strategies, investor-focused support, elite tenant services, and a values structure that encourages openness and honesty.
Building Strong Partnerships
Financial Partnership and Kenwood Exclusivity
It's easy for property investment and management firms to claim that they have shared interests and a partnership with investors—but what does this look like in practice?
At Kenwood, we financially align with investors as our principals provide 10-20% into every deal we organize. By aligning financially with our investors, we can provide superior service, understand the investor experience on a deeper level, and make decisions based on mutual benefit rather than from a top-down position.
Another way we do this is by maintaining a Kenwood-only approach to management, which helps us to provide superior service and build stronger relations in several ways, including:
Alignment of interest and laser-focused attention

More robust communication and faster response times with direct access to the team

Greater scalability and implementation potential

Access to diversification opportunities

Stability due to a long-term outlook
By only managing properties within the Kenwood portfolio, we provide a stronger foundation for partnerships to grow and can provide a more proactive property management service.
Shared Vision
We work closely with investors and potential investors to understand their vision and long-term goals for multi-tenant real estate investment.
There are a range of benefits to multi-tenant commercial real estate, whether cash flow, appreciation, tax offsetting, diversification, or a combination of factors. We engage with investors in an initial consultation and ongoing communication to determine their motivations to help them choose the correct option.
We align investor needs by addressing critical factors, including:
Investor experience and risk tolerance

Objectives and financial goals

Cash flow requirements

Diversification needs and concerns

Exit strategy
Additionally, we explore which geographical locations will best serve investor needs, whether this be commercial property Washington, DC, or Baltimore. Maintaining a location-specific investment strategy, we employ projections and market research to determine the perfect fit for our investor partners.
Tenant Centric Approach
Tenant success directly translates to financial success for investors.
Whether this is business expansion, renewals, rent increases, retention, or enhanced property value, we build stronger cash flow and growth opportunities by reducing vacancy without sacrificing tenant experience and support.
Attracting Quality Tenants
Through a thorough analysis of potential tenants, including financial background, referees, culture fit, tenant mix, long-term potential, and longevity, we screen tenants with the highest chance of success in our assets.
Once placed, we further employ strategies to boost collaboration and uphold the Kenwood family.
Tenant Support and Community Focus
In our commitment to ensuring the success and lasting satisfaction of our tenants, we have implemented a comprehensive set of strategies, which include:
Free media for tenant success: We offer valuable insights into small business strategies and tips through our Tenant Talk Series, which you can find on YouTube and our podcast. These resources are designed to empower our tenants with knowledge and tools for success.

Open communication and support: We maintain open and ongoing lines of communication with our tenants, providing 24/7 support. Additionally, we proactively introduce new business opportunities whenever they are relevant to our tenants' needs.

Efficient maintenance solutions: Our cost-effective internal maintenance solutions, including a user-friendly maintenance portal, ensure quick and efficient resolution of any issues, enhancing the overall tenant experience.

Enhanced security measures: We prioritize security by implementing best practices, including internet-enabled cameras. This safeguards our assets, boosts tenant satisfaction, and provides a secure environment.

Environmental focus and sustainability initiatives: We are dedicated to environmental social governance (ESG) principles. We track HVAC usage and metrics, not only contributing to sustainability but also helping to reduce operational costs.

Educational events: We regularly host events like lunch and learn sessions for our tenants. These gatherings provide practical business skills and valuable insights from experienced business leaders, fostering personal and professional growth.

Personalized outreach: We take the time to understand each tenant personally, tailoring our support to their specific needs and goals.
Our tenant-centric approach forms the foundation of our property management strategies. This dedication has contributed to our impressive 95% tenant retention rate, reflecting the strength of our long-term relationships with our valued tenants.
Building thriving tenant communities creates desirable assets where tenants are empowered to run their businesses efficiently and actively explore growth opportunities.
Proactive Communication and Problem Solving
Proactive communication is essential to success in the multi-tenant real estate industry. It helps to reduce inefficiencies, establish clear expectations amongst all parties, and create longer-term value.
Some of our strategies for timely and efficient communication and proactive problem-solving include:
Regular investor updates: When dealing with investors, we provide regular financial and performance updates hitting key markers, meaning we can address issues proactively with everybody on the same page. We cover critical features, including cash flow, balance sheet, income statement, plus essential KPIs.

Rapid maintenance response: Our in-house maintenance team is equipped to be on-site quickly to provide our tenants with fast, efficient solutions. This proactive approach means we can swiftly deal with maintenance emergencies and issues without wasting valuable time sourcing external contractors and specialists.

Principal access: We believe in open, honest communication, and our principles are on hand 24/7 to deal with any questions or concerns from investors and tenants.

Partnerships and networks: Having been in business since 1997, we've built a network of trusted vendors and property-adjacent specialists to help facilitate faster transactions and more efficient processes.
We understand that proactive communication is the basis of efficient problem-solving in the multi-tenant real estate markets. Our openness and willingness to engage with all parties ultimately contribute to our investments' financial success and longevity.
Value-Add Initiatives
Our investment strategy revolves around class B low-risk, high-return potential investments with value-added potential. One of our driving value-added philosophies is through community building and cultivating spaces where tenants feel empowered and supported to scale their businesses.
Some additional strategies include:
Community support through build-out and maintenance: Helping tenants achieve their vision and establish a space that best promotes their business objectives is essential to the Kenwood value-add approach. One of our long-standing tenants, Marcy Ettlinger, commented, "[Kenwood] works with you from the build-out standpoint to make sure everything is set up the way you want it to go, any maintenance issues they have an online portal for maintenance issues so they can be addressed straight away."

Preventative maintenance: We leverage cutting-edge software to stay on top of significant systems, keeping them in tip-top shape. This helps to boost the longevity of essential systems and reduce overall costs and risks of considerable maintenance emergencies.

Aesthetic upgrades and negotiation: We are advocates for our investors and tenants. We seek out opportunities for cost savings and aesthetic promotions that can significantly impact tenant success, cost savings, and marketing. For example, as our tenant Robert R. Reed commented, "Kenwood staff arranged for our trash removal cost to be lowered significantly and for a new larger sign at the entrance to the [business] park. The partnership and generosity are greatly appreciated, especially during these trying times. We look forward to continuing the long relationship that has developed at the property."
As long-term investors, adding value and boosting appreciation are critical to our investment success.
Hear From Our Partners
We've achieved impressive results through collaboration, tenant and investor advocacy, and focus on value. Our Lottsford Business Center recently hit 100% lease capacity, and every property we've managed for more than ten years has beaten the S&P 500.
Thanks to long-standing partners like Mark Goldstein from Paley Rothman Attorneys At Law, we're proud to facilitate stress-free investment opportunities, "I never have to worry about the operation of a facility that we bought once we buy it. If there are problems with the investment, we have partners- which is very important, that can step up to the plate and put money into the transaction. So we have never had capital calls to any of our investors."
Responsiveness, openness, and honesty are also features that partners point to when acknowledging the Kenwood difference. As long-standing partner Ken Fellows from Edge Commercial Real Estate shares, "Having worked with Kenwood Management Company for years and having been involved in many successful transactions, it is clear they have a thorough understanding of the process. They are very responsive, open-minded, evenhanded and true to their word!"
For Multi-tenant Real Estate Success, Choose Kenwood
There is no multi-tenant commercial real estate success without collaboration.
At Kenwood Management, we understand that partnerships are the lifeblood of business and work actively daily to nurture, expand, and deepen these relationships. Through tenant-focused policies, investors support value-added strategies we've built and continue to create supportive, thriving, and profitable multi-tenant opportunities for high-net-worth investors.
To get started on your commercial real estate journey and learn why successful investors turn to Kenwood, grab our Commercial Real Estate Investment Secrets: A Guide by Kenwood Management or contact the team to learn more.