Investor Resources
Kenwood's Difference: Benefits of Multi-Tenant Commercial Properties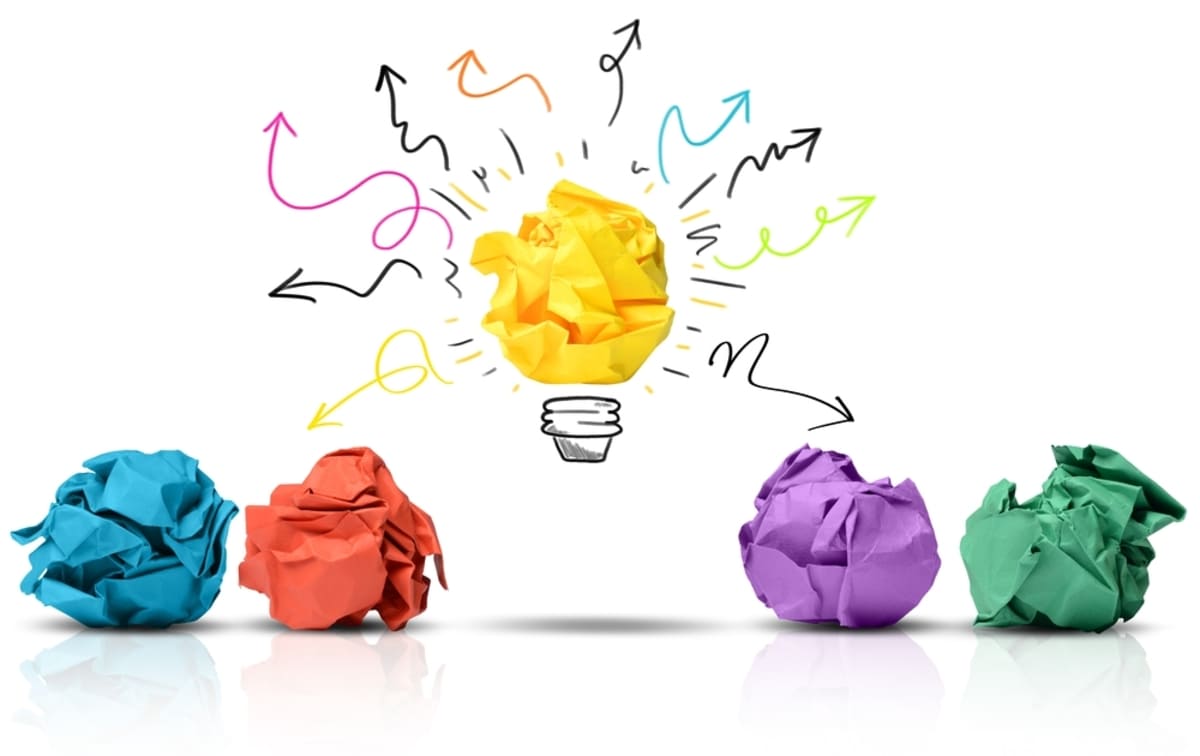 Washington, DC, is a vibrant city with solid fundamentals, impressive demographic statistics, and a strong commercial real estate market. Not surprisingly, investors are looking to this historically significant city for commercial real estate investment opportunities to access higher income potential and appreciating assets.
A robust government jobs framework supports a top real estate market in Washington, DC. As the center of the U.S. Government, it's also home to several crucial industries and a hub for major transportation infrastructure. Investors wanting to unlock commercial real estate investment advantages should consider multi-tenant opportunities in Washington, DC.
This blog looks at the fundamentals that make Washington, DC, such a strong market and how partnering with Kenwood Management can assist investors in accessing the benefits of multi-tenant real estate in this zone.
Washington DC and Multi-Tenant Properties: The Climate is Right
The Washington DC market is a dynamic and exciting landscape, fueled by ten-year population growth contributing to an increased demand for real estate, office space infrastructure, and amenities.
Washington, DC, is marked by its diverse, educated, and job-hungry population spread across 67 distinct neighborhoods within four quadrants. Over 60% of residents above the age of 25 are college-educated, and the city boasts some top-listed companies, including Amazon, Deloitte, and Target.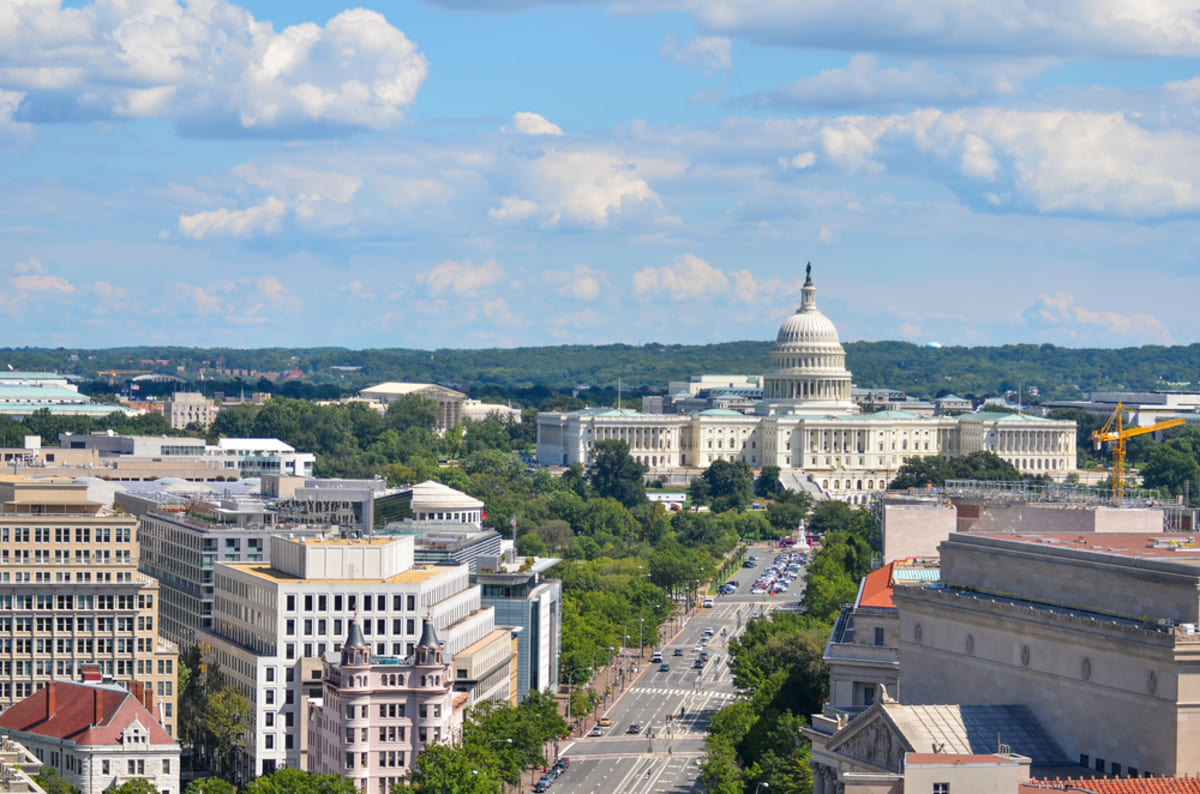 Ongoing investment into new constructions and upgrades to existing places of interest, such as the Smithsonian Air and Space Museum, contribute to the city's already solidified cultural importance. Plus, with a $9.6b investment in district developments and a view to modernization with such introductions as the 2022 DC Solar Expansion Act, upcoming projects in the city are set to expand its historic locations and set it up as a city of the future.
The steady flow of capital creates a favorable investment climate for commercial and multi-tenant assets as more business professionals flock to the city to launch their enterprises. This perfect confluence of workers, high-paying jobs, political and cultural significance, and federal spending all contribute to a solid environment for multi-tenant investment and demand for these spaces.
What Are Multi-Tenant Commercial Properties?
Multi-tenant real estate refers to commercial assets occupied by several commercial clients, each conducting business activities within the building or complex.
These assets include office buildings, industrial spaces, warehouses, medical facilities, and more. Due to the nature of multi-tenant assets, they are usually much larger spaces and may include some shared common areas or resources.
It's essential to note that each tenancy is governed by an individual lease agreement, meaning there may be some variation.
Multi-tenant commercial properties, when matched with a diverse and foundationally strong economic environment such as that of Washington, DC, can deliver impressive returns and financial opportunities such as appreciation in the value of property for investors.
Diversify and Reduce Risk With Multi-tenant
Diversification is one of the core tenets of multi-tenant real estate.
An asset occupied by several commercial clients conducting distinct business activities means that while some businesses within a particular industry or sector may be experiencing a downperiod, others performing well can offset this and mitigate the losses that may be occurring.
Additionally, benefits include protection against vacancy, as any individual incident of vacancy within a space will be fractional compared to that of a single-tenant commercial asset. It's not an all-or-nothing circumstance.
Finally, when investing with a professional property group, there are additional opportunities for diversity within the asset type, class, and location. For example, at Kenwood Management, we've invested in various property types, including warehouses, office buildings, and mixed-use facilities, providing an additional layer of market protection in case of an industry-specific downturn for investors looking to expand their portfolios.
Cash and Income Generation
Multi-tenant properties offer investors financial security and stability through consistent cash flow through rental payments from tenants secured by lease agreements.
As multiple tenants are accommodated within one asset, the additional tenants will protect any disruptions to cash flow from an individual tenant vacancy. The risk of a complete income loss is significantly reduced compared to a single-tenant space.
Skilled property managers can structure lease expiration dates to overlap and minimize periods of vacancy, breaking through these revenue gaps to maintain consistency for investors. Additionally, they may factor in rental increases to reflect market conditions through rent escalation clauses, boosting overall cash flow.
Increased Property Value and Appreciation
While there are several benefits of commercial real estate investing, including cash flow, tax benefits, security, and a hedge against inflation, one of the driving benefits and something fundamental to the Kenwood approach is value investing and appreciation.
As the Washington DC area continues to exhibit solid markers and demographics, the mix of demand, location, and successful business tenants contribute to a circumstance in which the assets grow in value over time. Multi-tenant properties in prime locations are particularly well-positioned to capitalize on this trend, enhancing their income potential through rental rate escalations and upgrades, leading to a larger payout upon the sale of assets for investors.
Manufacturing and industrial spaces are especially primed, and office spaces benefit from government agencies signing leases to occupy these spaces, which other areas of the country lack. Longer-term lease agreements in the industrial sector, plus the security of the governmental jobs market, create a strong driver for asset appreciation compared to the rest of the marketplace. This translates to more substantial equity for investors, boosting their overall ownership in the asset.
At Kenwood Management, we also contribute to appreciation by investing in low-risk class B assets to make value upgrades to the asset, transforming these assets into robust vehicles for cash flow and appreciation.
The Importance of Professional Property Management
Multi-tenant properties are challenging assets to manage for individual investors. Due to different tenant needs, varying lease agreements, a generally larger space, and ongoing tasks related to finances, maintenance, legal compliance, health and safety, ESG (and more), astute investors look to professional property managers to take charge of the day-to-day tasks as well as work on building cash flow, appreciation, and tax benefits.
Partnering with elite property managers experienced in the multi-tenant space is the key to leveraging these benefits and maximizing returns.
Skilled managers should manage the multiple ongoing duties related to multi-tenant property, including:
Tenant screening, acquisition, ongoing care, and, in the worst cases, dealing with eviction and legal processes related to this

Maintenance of both emergency and preventative

Financial duties, including setting rental rates, establishing rent rises by analyzing market conditions, budgeting, and managing all account duties such as taxes and insurance.

Legal compliance, including staying up to date with the latest local, state, and federal codes and frameworks
At Kenwood Management, we work closely with investors and tenants to help them realize their financial and personal goals through first-class property management services.
Because we are location-specific, invest 10-20% into each deal, and only manage properties within our portfolio (no outside management), we can offer a dedicated, unique, and proven approach to management services.
Additionally, our historical consistency in the region means we have an inside knowledge of the area and can predict and act on undercurrents of change and choose long-term investment options for our investors.
Managing everything from locating high-value-add opportunities in strong zones to boosting value through our internal maintenance and energy ratings systems, we go above and beyond to deliver real value to our investors.
Our Tenant-Centric Focus
Our unique approach to tenant management, including establishing deep relationships through regular communication, business mentoring, and insights through our free insights and content and dedication to fostering a positive community, is one of the many approaches that set Kenwood apart from competing property managers in the marketplace.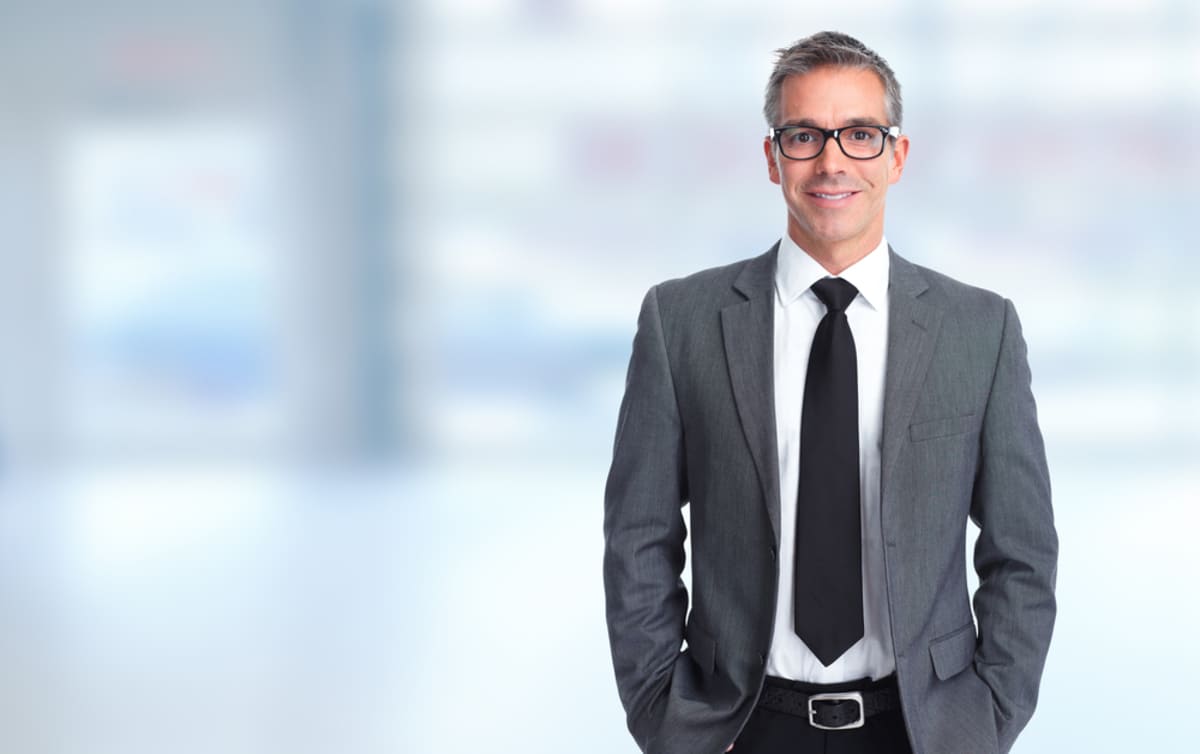 Due to our unique philosophy of tenant relations and property management services, we've delivered exceptional value for our investors, including beating forecasted returns on every asset we've acquired and outperforming the S&P 500 on assets held for longer than ten years.
Look to Washington DC and Kenwood for Commercial Real Estate Investment Opportunities
Strong demographics, a diverse and educated population, and heavy investment into district developments contribute to a solid commercial real estate market in DC. With the additional benefits of multi-tenant, including cash flow protection, diversification, and appreciation, investors looking to explore investment opportunities in the DC region should consider multi-tenant as a potent vehicle for wealth generation.
At Kenwood Management, our long-term investment outlook, next-level management, and proven track record of success in this market provide the ultimate opportunity for investors and high-net-worth individuals to access the benefits of multi-tenant real estate without any of the management headaches that go with it.
To learn more about our unique market approach, why multi-tenant is critical to financial freedom, and to take a peek at some of our investment insights, go ahead and request your free copy of our "Commercial Real Estate Investment Secrets: A Guide by Kenwood Management" and reach out to the team to learn more.