Investor Resources
Kenwood's Property Management Strategies for Profitability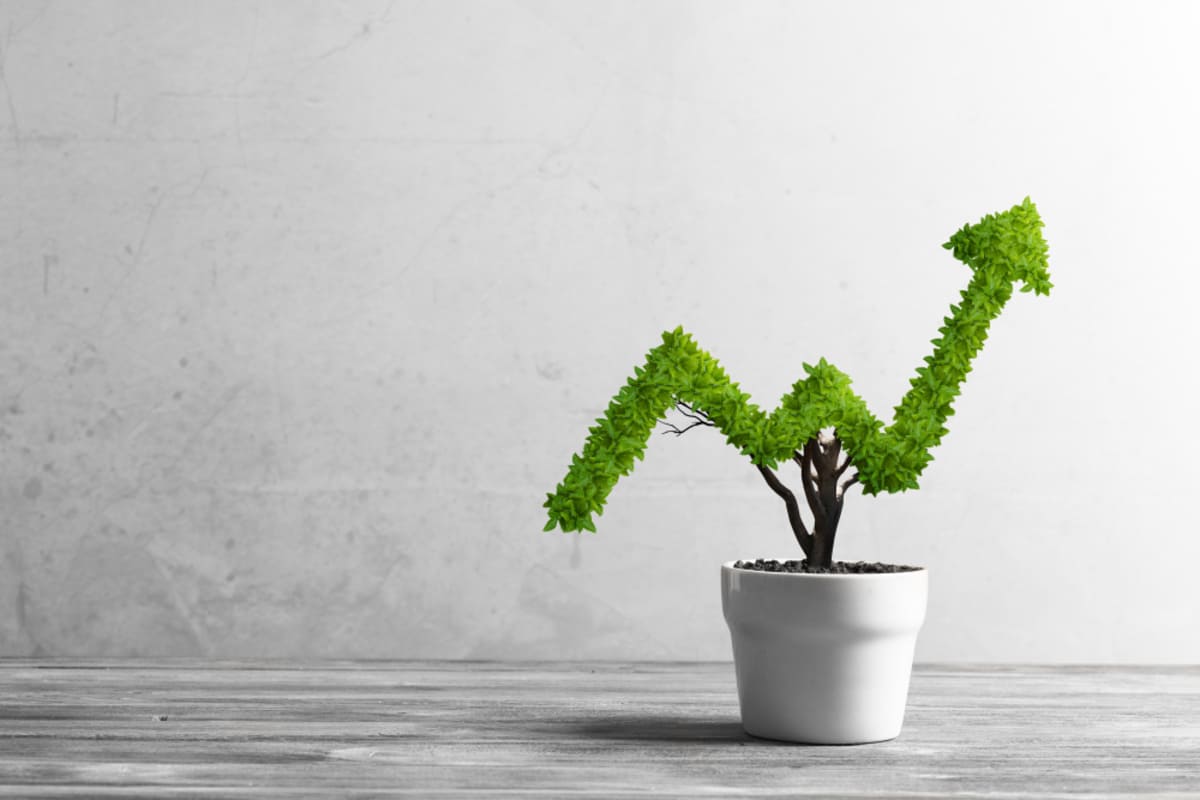 Driving profitability while maintaining next-level tenant support and fulfilling all management obligations is a delicate balancing act that, when executed correctly, can deliver results for both tenant and investor alike. Understanding how these strategies work and directly translate to financial benefit is essential to finding the right property management group to partner with.
While some management services may focus solely on profit chasing at the tenant's expense, Kenwood Management has cracked the code to deliver profit and asset appreciation while promoting tenant well-being and success.
This blog examines why our experts here at Kenwood are the first choice for investors choosing the commercial real estate DC and Baltimore markets offer. Plus, it looks at our unique management strategies and holistic approach to asset management and tenant relations that ensure profitability for investors.
Our Market and Investment Analysis Delivers Opportunities for Investors
After decades of presence in the commercial real estate DC and Baltimore markets, we utilize highly localized, in-depth market strategies to uncover profitable deals.
Our specialty investment strategy begins by uncovering high-growth potential assets, focusing primarily on class B office, industrial, and self-storage requiring practical low-risk upgrades.
We undertake a deep market analysis for commercial investment real estate by examining critical data points, including demographics, the job market, migration patterns, upcoming investments, and projects in the area through the lens of our unparalleled market knowledge and presence. We leverage a vast network of contacts to uncover the best deals. These may be properties with below-market rents or high-value add opportunities that we can convert into profitable assets.
For example, our Dulles design center appreciated 363% under Kenwood Management. This is a direct result of our analysis, strategy, and eye for creating value and cultivating spaces that high-performing business tenants want to be in.
As we focus on multi-tenant investment opportunities, we create investment vehicles with multiple income streams. This provides additional profit protection for investors in cases of single-market downturns and vacancies.
Tenant Screening and Support for Better Retention
Tenant success is inextricably linked to the profitability of a commercial asset. At Kenwood, we recognize this fact and execute tenant screening and tenant retention strategies to boost the return on investment and occupancy of all our investments.
Our active management and Kenwood-only approach to the management of assets means we can offer detail-oriented and supportive management driven by a culture of reciprocity. We approach deals from a management and partner perspective, making us extra careful when placing tenants.
Giving sets our approach apart from other managers regarding tenant relations, and we work hard to cultivate a community of positivity and openness.
Next, we'll share a bit about our selection and retention strategies.
Tenant Selection
We work hard to match the right tenants with our properties by taking the time to look deep into their business structure, goals, budget, and space requirements.
We match tenants by addressing additional information, including:
Market demand for products or services
Space requirements
Amenities and local environment needs
Access to public transport and transit requirements
Permitted use and restricted use limitations
Culture fit
Previous rental history
Proposed time frame
Potential for lease renewal and business longevity
We don't view tenants as only rent payers but rather as unique, creative individuals with differing business goals and needs, so we strive to deliver tenant services that extend well beyond the industry standard.
Tenant Retention
Our tenant retention strategies are designed to increase retention and boost the likelihood of lease renewals, maintaining consistency and profitability for investors.
Some of these strategies include:
We support our tenants by offering 24/7 availability, ongoing communication, and an open-door policy. We take the time to get to know our tenants, their unique business needs and challenges.
Exploring opportunities for growth through our online learning materials, and podcast YouTube series.
Facilitating networking through leveraging our extensive database and hosting events such as a 'lunch and learn' to introduce tenants to business speakers and insights.
Ongoing maintenance and preventative maintenance with an in-house rapid response team to ensure smooth functioning of business operations with minimal interruptions to cash flow.
Providing an exceptional tenant experience is one of the most vital property management strategies for long-term profitability. Our tenant retention rate is over 95%, higher than the industry standard.
Our Proactive Property Maintenance Strategies
Proactive property maintenance is essential to maintaining an asset's functionality, aesthetics, value, and preservation.
At Kenwood, we take an active role in all our property maintenance to deal with issues swiftly while enacting preventative steps to reduce costly repairs.
We achieve this in several ways, including:
Utilizing our in-house maintenance team, which is on hand to provide personalized, professional maintenance services
Leveraging modern technology such as MicroMain preventative software to ensure the functionality of critical systems such as HVAC, plumbing, and electrical
Implementing energy management software to reduce emissions and costs
Communicating through a tenant portal allows fast, detailed, and streamlined responses to maintenance issues and emergencies.
Additionally, we maintain relationships with trusted contractors to ensure quality work at affordable prices for larger-scale jobs and construction.
Financial Management and Reporting
As we invest 10-20% principal investment into every deal, we are actively incentivized to align interest towards achieving the highest possible returns.
We have a transparent and honest approach to financial management, which means investors are acutely aware of how we source, evaluate, and execute transactions.
We provide investors with:
Timely, comprehensive, and accurate financial reporting to stay on top of the financial health of the asset
A full range of informative articles, press releases, guides to investing, and more so that investors are fully informed of the state of the commercial market as well as the Washington DC and Baltimore markets
An investment plan that is well budgeted with capital for contingencies and carefully outlines expenses
Through careful financial management, astute research, and management, we've delivered some impressive economic outcomes for investors. Each property held within the Kenwood portfolio for over ten years has outperformed the S&P 500.
We Apply Value-Add Strategies and Property Enhancement
As value investors, we seek low-risk enhancements and value-added opportunities to boost asset appreciation and cash flow potential.
We work intensely to cultivate spaces conducive to tenant success and investor returns.
Some of our property enhancement and value strategies include the following.
Hyper Localized Investment
Since we invest solely in the Washington and Baltimore markets, we uncover real estate opportunities overlooked by competitors. Due to decades of experience in these markets, we can enact location-specific improvements based on the surrounding needs, supply and demand, and trends.
Energy and Cost Reduction
We apply several strategies, including maintenance management software, to measure and reduce costs and emissions. Additionally, we utilize internet-enabled cameras to ensure better tracking of contractors to ensure quality, security, and cost efficiency.
Build-out and Tenant Support
When new tenants come into the asset, we assist them with the build-out to ensure every space and its components are aligned for optimal business performance.

For example, we provided ongoing support during and build-out when Health Quest Chiropractic moved into our Whitemarsh property. Marcy Ettlinger, practice manager at Health Quest, commented, "[Kenwood] works with you from the build-out standpoint to make sure everything is set up the way you want it to go. Any maintenance issues, they have an online portal for maintenance issues so they can be addressed straight away."
Tenant Community
Cultivating a welcoming, supportive, and educational environment is a big part of what sets Kenwood apart from other property management groups.
Through ongoing support driven by our pillars of respect, integrity, and honesty, we create spaces where tenants can thrive. This strategy increases our assets' desirability, creating market demand and encouraging tenants to renew their lease agreements and prolong their occupation in the spaces.
Above and Beyond Services
We go above and beyond to seek opportunities to reduce costs and boost tenant satisfaction.
For example, we renegotiated trash removal costs for our client, The Bargain Loft Thrift Shop, and helped develop a more prominent sign at the entrance to the business part asset. Thanks to these steps plus our ongoing management support, the client Robert R. Reed commented, "We recently renewed our three-year lease, and Phil's help was invaluable. The partnership and generosity are greatly appreciated, especially during these trying times. We look forward to continuing the long relationship that has developed at the property."
This combination of value-add strategies and property enhancement techniques has achieved impressive results for our team. We recently completed a 100% lease capacity in our Lottsford Business Center asset by renewing, expanding, and welcoming new tenants.
Kenwood's Property Management Strategies are the Key to Asset Profitability
Stunning, ideally located commercial assets won't deliver optimal profits without expertly executed management solutions and strategies.
At Kenwood, our unique tenant selection and focus on renewals, maintenance strategies, in-house team, and property enhancement techniques are the keys to the profitability and appreciation of our assets. It sets us apart as the investor's choice for return on investment and stress-free investment options.
To learn more about our investment strategies and tips, request your free copy of "Commercial Real Estate Investment Secrets: A Guide by Kenwood Management," or contact the team to learn more.