Investor Resources
Kenwood's Difference: Elevated Baltimore Property Management Services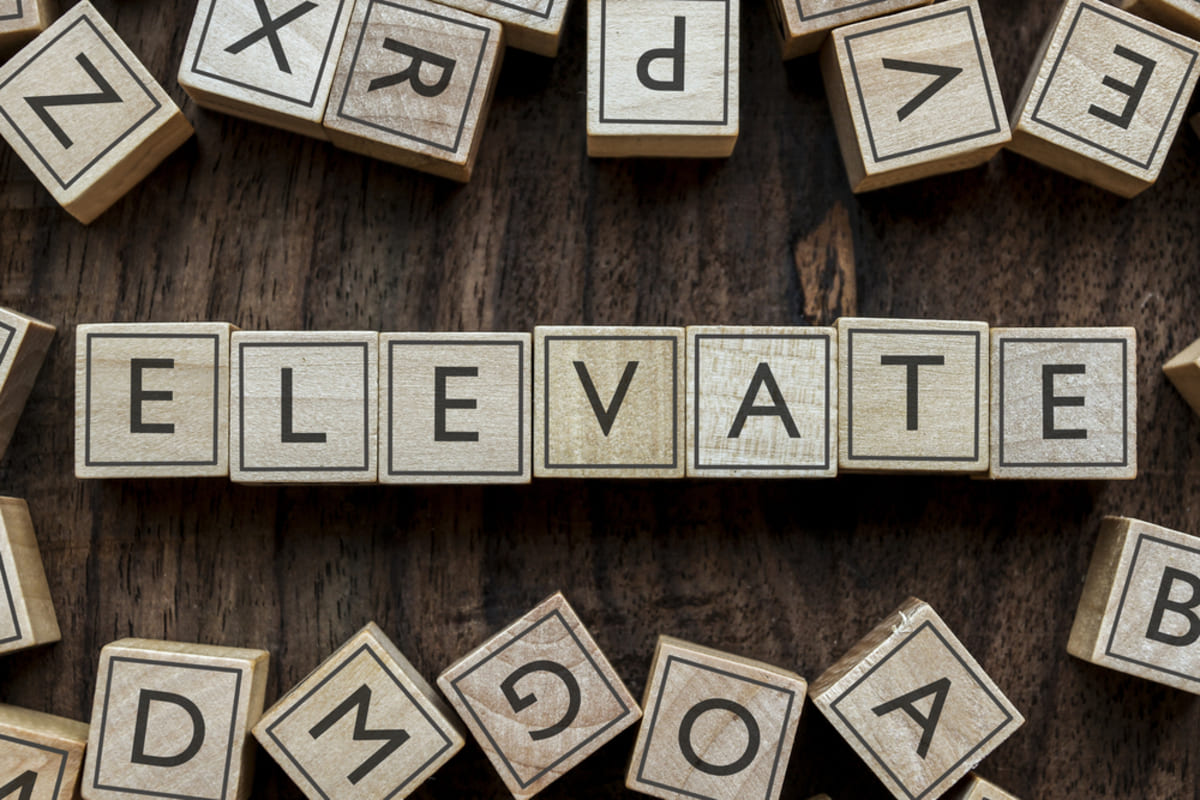 The multi-tenant commercial real estate landscape is a complex and competitive field to navigate, which is why many investors partner with a property manager to advocate and undertake management duties on their behalf.
It's an excellent strategy for out-of-state and local investors alike — to alleviate the pressures of CRE management while also providing benefits such as cash flow, appreciation, and more free time to work or enjoy life. However, not all property managers are similar, and choosing the right property management group is integral to meeting your investment goals and maintaining peace of mind throughout the process.
This blog looks at how Kenwood's investor focused property management, unique tenant approach, and support framework serve as the ultimate example of professional property management services. We'll show you how these strategies translate into real-world outcomes and financial benefits for Kenwood Management's investors.
The Importance of Effective Commercial Property Management
The duties of a commercial property management company are diverse and far-reaching. They intersect with various essential tasks related to law, finance, regulation, health, and governance.
Effective commercial property managers must understand how to juggle these various components or risk financial losses, legal troubles, and, in some cases, injury and liability claims. Actively managing the asset to look for value-add, boost cash flow, and reduce expenditure should equally be high on the list of priorities, as should aligning the long-term investment goals of investors with strategy.
Since 1997, we've been advocating for investors by providing superior property management and investment services in the Baltimore and Washington DC areas. As we internally invest to match 10-20% of investor contributions and solely manage all properties in our portfolio, our success is tied to that of our investors, and this approach encourages us to ensure the best outcomes for all.
Here's how the Kenwood difference creates long-term, forecast-breaking outcomes for investors.
Comprehensive Solutions to Property Management
We offer comprehensive property management solutions, such as a focus on excellent tenant relations, maintenance and repairs, marketing, tenant acquisition, contract management, legal and regulatory compliance, and services. However, our management solutions are extensive and go beyond the standard to provide superior management of the assets within our portfolio.
Just some of the ways we achieve this include:
Tenant selection and ongoing support: Due to our extensive history and experience in Baltimore and Washington, DC, we can meticulously screen candidates for their viability and potential in the space and broader marketplace. We know what to look for. Once placed, we provide ongoing insights, tools, and 24/7 support to maximize their opportunities for success.

Lease administration: We ensure all leases are legally compliant and work with tenants to help them understand precisely what each agreement means and how it can help them execute their vision. We cultivate profound relationships with tenants with an aim to boost security, success, and eventual lease renewal.

Maintenance: While some property managers may provide solutions only after the damage has been done, we leverage maintenance software and an in-house rapid-response engineering team to provide on-site solutions in a flash. Our preventative measures mean our assets can retain their value and reduce any unexpected expenses arising from emergencies.

Financial management: We offer next-level reporting on income, expenses, and full transparency of all financial data with investors.
We are proud to offer additional management services that extend beyond the standard duties of a property manager, such as locksmith services, expanded engineering, and HVAC.
These and our other services have led to impressive results—every Kenwood property has beaten its expected returns since inception, and each property we've owned for more than ten years has outperformed the S&P 500.
Tenant-Focused Strategies for Investor Success
Successful, happy, and confident tenants are the lifeblood of a commercial real estate investment. Tenant success translates to investor success, and cultivating a community is an essential component of the Kenwood difference.
While some property managers may be focused on filling the space at any cost, we're determined to locate and work with dedicated business owners creating ongoing opportunities for growth through education and mentorship.
Our team focuses on long-term goals with their investors and tenants. Ideally, we work to build tenant relationships so they continuously renew leases in the same space year after year. However, while most leases are for five years on average, we bridge the gap between lease dates and their long-term goals by focusing on relationship building and changing the mindset of their tenants to see Kenwood Management as a partner vs. "just" a landlord.
Some of our tenant-centric strategies include:
Education and insights: We share insights in our tenant-talk series covering everything from marketing to lease agreements available on YouTube and podcasts and a newsletter sharing essential information for tenants.

Communication and collaboration: We maintain consistent, ongoing contact with tenants providing opportunities to enhance their business experience and sometimes to check in and say hello. Our strategy involves long-term investing (up to 20 years+), so we seek to form deep connections with our tenants to renew their leases. We want to understand the ins and outs of our tenant's businesses and how we can better serve them.

Dedicated approach: As we only manage Kenwood-owned properties, we can offer tailored and reliable support to tenants, ensuring smooth operations.

Business expansions: We introduce business opportunities to tenants and actively provide opportunities for their expansions.

Events: Events such as our "lunch and learn," exclusively for tenants, introduce tenants to business speakers and thought leaders in the business space to deliver invaluable insights and educational opportunities.

Availability: We offer 24/7 availability via our service request system or mobile phone to a Kenwood Management Company principal.
Thanks to our superior tenant relation strategy, our properties have consistently benefited from a tenant retention rate of over 95% and higher occupancy than competitors in the region at 94%.
Enhancing Property Value
The Kenwood process begins before the property is even acquired. As "value" investors, we research, analyze, and seek out low-risk class-B properties that perform well in a buy-and-hold strategy. We also determine assets for cost-effective expansion/renovation and value add opportunities.
Some of the additional ways we enhance property value include:
Strategic asset management: Our research into market dynamics and local insight allows us to acquire high-yield opportunities. As the best commercial property management Baltimore and Washington DC offer, we seek investment opportunities within these geographical locations enabling us to focus our efforts, build out location-specific improvements, and uncover opportunities that may have been overlooked by competitors in the market.

Efficient maintenance procedures: We employ expert preventative maintenance systems and a proactive, responsive maintenance framework keeping tenants happy and our properties in a great state. These preventive steps reduce overall costs and the risk of large-scale maintenance damage.

Energy efficiency: Environmental and social governance is an essential pillar of the Kenwood approach and serves as a basis for cost-savings. Due to this, we employ energy management software to measure HVAC systems and consumption.
This transformation process allows us to convert these class-B and manufacturing buildings into cash-producing assets for our investors while benefiting from appreciation.
Establishing Next-Level Investor Relationships
An investor choosing to invest in a Kenwood property is something we don't take lightly. We aim to establish a relationship beyond the accepted investor-principal at every step.
As mentioned, investors are true partners in every sense due to our internal financial commitment to Kenwood properties and Kenwood-only property management philosophy.
This approach serves as an additional financial security, as long-time partner Mark Goldstein, Paley Rothman Attorneys At Law commented, "We have partners that can step up to the plate and put money into the transaction, so we have never had capital calls to any of our investors."
We believe in transparent and open communication with investors, and along with providing elite Baltimore property management services, we also maintain an exceptional relationship with our investors through leveraging technology and communication channels for real-time reporting, expert data analysis, and performance insights.
Some of the ways we achieve this include:
Accurate, timely, and frequent financial reporting by sharing market opportunities, risks, and updates

Transparent communication and willingness to engage with investors to answer any questions at any time

Honesty and integrity to deliver accurate information to investors, whether this be good or bad
Finally, we're dedicated to providing investors with the tools, support, and education to make the most informed decision regarding their investment options. We offer a range of investor-focused insights from articles to videos, webinars, and press releases to help investors better understand the contemporary commercial real estate landscape, investing fundamentals, and the DC and Baltimore marketplaces.
Partner With Kenwood for Next-Level Commercial Property Management in Baltimore
In the contemporary commercial real estate market, commercial managers who do the bare minimum are not enough. Partnering with a trusted, experienced, dedicated property specialist is essential for financial success and stress-free investing.
Our expertise in the Baltimore area, investing strategy, next-level tenant and investor relationships, and community focus have firmly established Kenwood Management as an industry leader in Baltimore's value investing and property management marketplace.
Commercial real estate investors seeking higher returns, safer investment opportunities, and next-level communication and investor-principal relations should look to Kenwood. To learn more about what makes Kenwood unique and the investing strategies we've refined since 1997, reach out to our team.
You can also request an exclusive free copy of our "Commercial Real Estate Investment Secrets: A Guide by Kenwood Management!"