Tenant Resources
Why Social Media Is a Critical Part of Your Business Marketing Strategy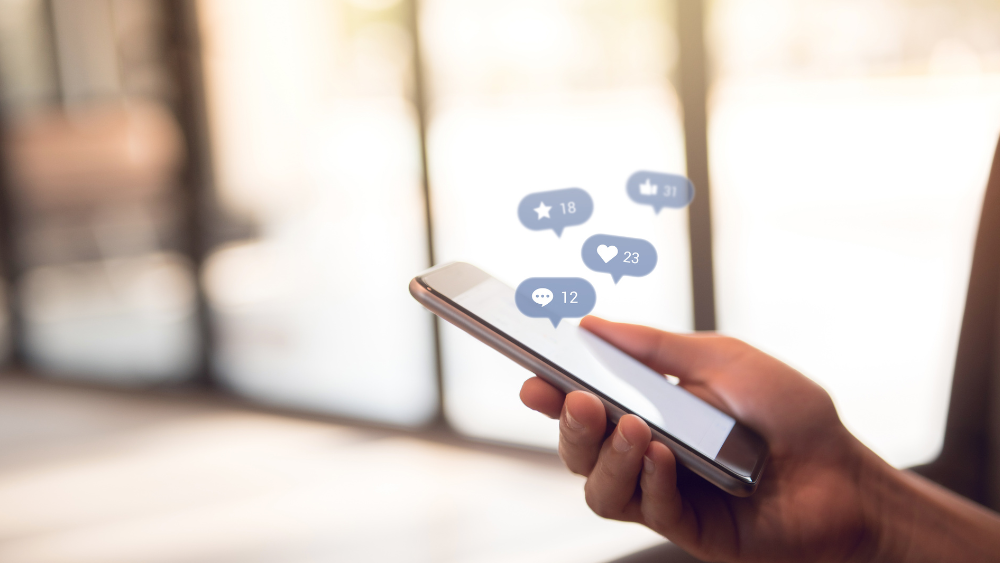 There is no denying the prevalence of social media in the digital age. Businesses are constantly finding new ways to utilize the various platforms to help drive revenue. Most owners recognize the power of social media but are still hesitant to invest in their business's social efforts.
In this age, occasionally publishing product/service promotion posts to your social media is not enough. A social media presence that builds awareness, stirs engagement, and generates leads requires more attention. If you're wondering if it's worth further investing in your social media presence, look no further than these five reasons why social media is a critical part of your business marketing strategy.
Before we dive in, we have a quick pro tip! Not all social media platforms are for every business. Each platform has a different audience. For example, Facebook's largest age group is 25-34 years old whereas TikTok's largest age group is 10-19 years old. The social media platforms you choose to focus your marketing efforts on greatly depend on the demographics of your target audience. So, choose wisely.
Building Brand Awareness
According to Sprout Social, 70 percent of social marketers consider increasing brand awareness as their goal for social media. Brand awareness is the extent to which people recognize and remember your brand. Since social media is all about discovery, it can play a key role in giving your brand a visibility boost. It is a great place for people to engage with your brand, interact with your content, and share messages they support.
If you're looking to build brand awareness for your business on social media, here are a few recommendations to get you started:
Get visual. Incorporate various forms of media, such as images, videos, podcasts, and blogs.
Create a consistent, frequent posting schedule. You'll lose interest from your audience if you haven't posted in months. Find a rhythm
Customize your content for the platform. The different social platforms have different parameters around their content, such as the character limit on Twitter. So, make sure to customize your posts to the channel.
Creating Brand Authenticity
In addition to discovery, social media is also about connection. They are connecting with friends and family. They are connecting with people. They don't want stale, faceless businesses trying to push their products or services at them. They want brands that are genuine, authentic, and personable. This is your opportunity to show the unique personality of your brand to build connections.
So, how can you be more authentic with your audience?
Take an introspective look at your business. You and your employees represent your brand and help give it the character that connects with people.
Understand your audience and their motivations. What does your audience have in common with your employees? Utilize those similarities to foster relationships.
Don't force it. Your brand's personality develops naturally.
Strengthening Brand Authority
How people view your brand greatly influences how they consume your content and ultimately make a purchase. They have to trust you. The more they trust you, the more they will turn to you for solutions.
Social media is a place where you can establish yourself as an authority in your brand's industry. Here are some ways to establish yourself as a thought leader:
Focus on providing value. If you have a good understanding of your audience, then you should also have an idea of what they struggle with. Use your expertise and knowledge to give them answers.
Utilize various content platforms to share your expertise. Whether it's a blog, podcast, or white paper, get creative with the ways you show people that you know your stuff.
Follow the trends. What topics are popular right now and what can you add?
Listening to Your Audience
Social media provides an excellent opportunity to listen to your audience and understand their view of your brand by engaging in social listening. Social listening is the process of assessing what is being said about your business on social media. It allows you to read candid feedback, identify weaknesses within your business, follow industry trends, and analyze competition.
The key to social listening is to not only understand audience sentiment but also utilize that information to further develop a better marketing strategy. Here are some ways to put social listening into action:
Find places to collect data. Where are people talking about your brand? A quick search on your brand in the various channels will give you an idea. Look for groups, pages, and hashtags relevant to your business. For example, a local restaurant might regularly review their city's "best places to eat" Facebook page for mentions.
Identify what data you're collecting. There are several buckets of data you could collect when monitoring comments on social media. Brand health allows you to understand people's perception of your brand. Industry insights keeps you on top of the trends in your industry. Competitor analysis helps monitor what your competition is doing well.
Turn to a social listening tool. There are many social listening tools out there—some of which are free! They allow you to monitor and respond to conversations in one convenient dashboard.
Generating Leads
One step beyond brand awareness and engagement is lead generation. A lead is someone who has interacted with your brand and has the potential of purchasing your product/service. On social media, people come across your content, decide to try your product/service for themselves, and then share their experience with friends. Because people trust the opinion of their peers most, they are more likely to try your product/service too.
Here are ways to utilize social media to generate leads:
Optimize your profile. If a customer is interested in your business, don't make it difficult for them to learn and interact more. Your profile should include a website, phone number, and email address so they can engage further with your brand.
Incorporate strong calls-to-action. A call-to-action encourages people to take action. It could be as simple as "Schedule a consultation today" or "Read more in our latest blog," followed by a link where they can take the action.
Create clickable content. You need to create compelling content that will draw social media users to your website to learn more. This goes back to a previous point about providing value to establish your brand as an authority.
Looking for more resources to help you grow your small business? Join the Kenwood Community! Stay up to date on the latest trends and insights that help you tackle any challenge.