Tenant Resources
Why Small Businesses Need Insurance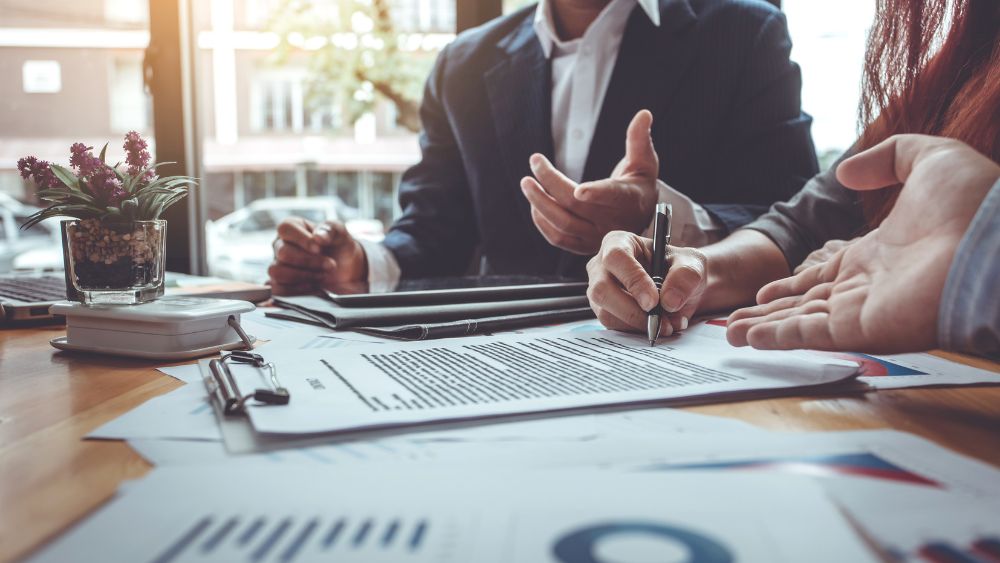 Starting a business is an exciting time that requires immense planning and preparation. Among the several tasks on your to-do list, insurance should be one of the top items to square away. But, many business owners wonder why it's so important and which ones they need. The answer is a bit complicated. So, let's explore the reasons insurance is crucial for small businesses and understand the types of insurance available.
Why Do Small Businesses Need Insurance?
At its core, insurance is all about protecting your business from financial loss. It's a form of risk management against uncertain and urgent events. Accidents happen and business insurance will help pay for damages. You don't want to overlook the importance of having insurance, then pay hundreds of dollars out of pocket because of a storm, car accident, or theft. Here we dive into further benefits to having insurance.
Meet Law Requirements
Most states require small businesses to have insurance, such as worker's compensation, commercial auto insurance, or liquor liability insurance. Research what types of insurance are required in your state to adhere to the law requirements.
Protect Employees and Customers
Insurance protects your employees in the event of an injury, lawsuit, and more. They'll feel more secure knowing your business is insured if something costly happens. In the case of injury, property damage, or product liability, insurance also helps you pay for various costs that may occur because of a customer.
Build Credibility
Having insurance sends a message. It says that you're reliable and take risk management very seriously. If an accident were to occur, you'd be able to protect those involved.
Help Recruit and Retain Talent
Employees don't just look at salary when joining a new business. They also look at benefits such as insurance. As mentioned, having the coverage for your business and offering employees insurance is a big draw for talent.
Protect Against Natural Disasters
Some states are more prone to natural disasters, such as tornadoes, floods, and wildfires. Insurance will protect your business assets if disaster strikes.
Types of Insurance for Small Businesses
If you're considering insurance for your small business and don't know where to start, here are some common types of insurance entrepreneurs will want to consider for their small business.
General Liability Insurance
General liability insurance protects your business from bodily injury or property damage claims that occur during business hours. This also includes reputational harm, such as slander, libel, and privacy violation; advertising injuries, such as copyright infringements; and damage to rented property, such as a fire in a property you are renting.
Professional Liability Insurance
Professional liability insurance protects businesses and professionals from client or customer claims of negligence. For example, a massage therapist may receive complaints from a customer who claims the therapist damaged tissue. This type of insurance coupled with general liability insurance provides more complete coverage.
Business Income Insurance
If your business has to close down due to circumstances such as a fire or theft, business income insurance covers the loss in income due to interruption of business. For example, if a fire breaks out and your business must close, then this insurance covers the loss in income and expenses during that time.
Commercial Property Insurance
Commercial property insurance covers property you are renting for your business. This includes losses to rented commercial property, tools, or equipment from fires, burglary, lightning, and more.
Workers' Compensation Insurance
Workers' compensation is a type of insurance required by most states. It helps your employees recover from work-related injuries. It covers medical care, medical treatment, loss in wages, disability benefits, and death benefits.
Data Breach Insurance
Data breach insurance, also known as cyber liability insurance, protects your business in the event of a data breach. This helps you prepare for, respond to, and recover from various cyberattacks.
Commercial Auto Insurance
If your business has company-owned vehicles, commercial auto insurance helps cover the costs of a car accident, including property damage and medical expenses. Examples include an employee hitting a pedestrian, damaging a mailbox, or colliding with another car while driving a company-owned vehicle.
There are several other types of insurance options for small businesses, including employment practices liability insurance, business owner's policy, and hazard insurance. Your business needs will depend upon the state you're located in and the type of services you provide. No matter what, insurance is a must for small businesses.
If you're looking for more resources to help grow your small business, join the Kenwood Community! We'll keep you updated with the latest trends and insights that help you tackle any challenge.