Tenant Resources
Thriving Through Adversity: Part 2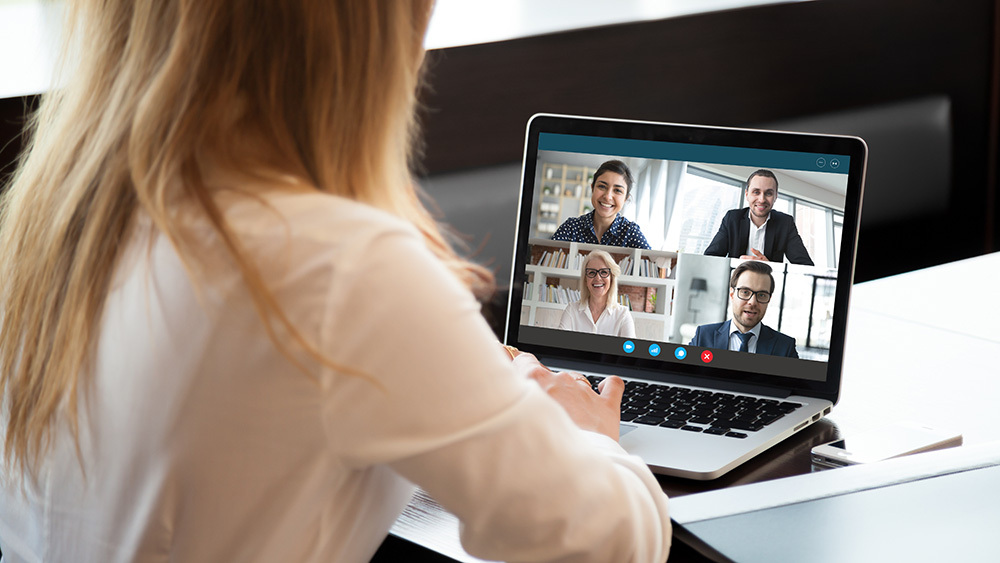 Culture isn't just a buzzword. Culture attracts ideal candidates to your organization. Culture retains your top talent. Culture creates a frictionless energy that propels your company forward towards its mission and vision.
The adversity faced during difficult times can reveal the true colors of a company's culture. Here are four questions that you should be asking yourself as a leader:
Have you taken stock of the overall tone of your employees? Do they feel uneasy or reassured?
Have you noticed a decrease in morale or productivity? If so, could this have been caused by the transition to remote working?
Are you worried that your employees could be considering leaving?
What keeps you up at night about your employees?
In the worst case scenario, some executives believe that it's too late to begin implementing a new culture on top of the challenges presented both economically and operationally.
Well, we have great news for you. It's never too late. While things would have certainly been made easier if the focus on your internal marketing happened before this spring, you can't dwell on that. You need to be pragmatic and forward thinking. Begin by taking the small steps now that lead you to implement your internal marketing program in the near future.
Here are six actionable steps you can take in a remote environment to help identify, create and foster your company culture and strengthen your internal marketing:
1. Perform a Culture Audit
Have you tried an anonymous internal company survey to gauge how your company and employees are doing? It's critical for accurate feedback that you give your employees this anonymity if you want a successful exercise.
Don't know what to ask? Here's a list of questions:
What do your employees think about their current remote working conditions?
What do your employees think about their current on-site working conditions?
How comfortable do they feel about returning to the office, even part-time? If they have already
returned to the office, do they have any concerns with how it is being handled?
What kind of employee benefits would they like to see in the future? Do they find the current benefits valuable?
What has your management noticed about the performance of the staff?
Include a Net Promoter Score and a comment box for additional feedback
Interested in having an anonymous internal survey? You can use a free survey tool like SurveyMonkey for a no-cost, easy-to-use solution.
2. Assess Areas of Improvement
Dedicate an afternoon to review the survey results in full, including all of the comments. While some of the results may be painful to hear, it's important here to not disregard any feedback.
Another helpful tip is to look for trends. If you see an area of improvement that has been mentioned by several staff members, that should rank high on your importance scale. Most survey tools should have graphs and charts to make looking for trends easier.
3. Communicate Results
Showing your team that you took the time to carefully consider their responses will show the respect and dedication that you give towards improving your culture and work environment. Be transparent by providing screenshots of the results, charts, graphs, and comments.
If you have an already damaged internal culture at your organization, it is important that you follow all of the proper steps to repair these issues. Transparency is the first step to establishing trust. However, you must be mindful of the team — comments or answers that identify any staff member by name should not be included in your internal report.
4. Show action and accountability
After meeting with your team, force rank the items that you need to focus on. Keep an eye out for quick wins — areas of focus that require minimal effort but yield noticeable results. It's important to show good faith to your employees that you will implement their feedback. It is recommended not to allow any more than 10 business days from the date of the survey results to implement a positive cultural change.
5. Create a culture code
As you begin to make the investment into company culture and internal marketing, consider how it will scale with your organization. Long-term culture growth begins with a central pillar — a culture code.
A successful culture code covers the following:
What does the company stand for?
What are your mission and vision statements?
What is your company's "why"?
How does your company passionately work towards achieving for its customer?
A culture code serves as a foundational document that can be leveraged to effectively market the company's culture. This will allow your organization to attract talent and communicate the essence of the culture code to your outside community. The "outside community" includes your customers, your marketing communications, your website, and your job ads. The culture code document will also be used internally to train new employees and align existing employees with success within your organization.
6. Long-term commitment to culture
Once you have the foundation set, it's time to plan for long-term culture building. Create a committee to manage quarterly activities that support your culture. The committee should represent the diversity of your organization and will be responsible for carrying the mission and vision of your organization forward, while continually identifying opportunities for improvement and supporting current endeavors.
If you have taken the time to read through this article in its entirety, then hopefully you have found some valuable insight into how you can improve your culture by taking its internal culture seriously. While your business may fall high or low on the culture spectrum, all of us have improvements that can be made by leveraging these tips.
In part three of this series, Kenwood Management will discuss how business leaders can honestly assess themselves and their companies for optimization. It is important that we reflect on ourselves and our operations during times of adversity with the tools to come out of the reflection with actionable insights that we can apply directly to our business. Out of these reflections come important lessons that we can build upon to make our operations stronger, more resilient, and more profitable.
Subscribe to our industry insights to be alerted when the next article is published so you don't miss out: