Tenant Resources
The Newest Amenities Tenants Will Love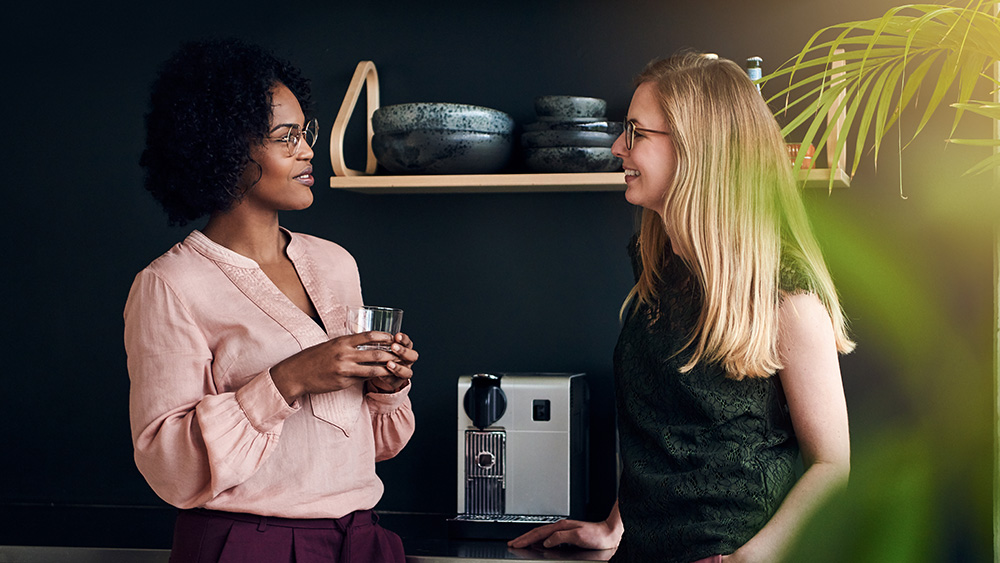 People are coming back to the office in droves. After a long break from the workplace, most businesses are beginning to bring their teams back to the in-person environment. With that being said, it's time to dust off the offices and prepare them for the new workspace. With 2021 coming to a close next month, let's discuss some foreseeable trends to consider for the workplace to help transition employees from the couch to the office again.
Outdoor Work Spaces
Since the pandemic disrupted the previous norms, people have had to quarantine, social distance, and work in their homes. Providing outdoor workspaces can help employees adjust to the office setting post-quarantine. Fresh air promotes healthier living, and outdoor activities are encouraged to prevent the spread of COVID. Providing a change of scenery can help reduce employee burn-out, and it's been proven that productivity can be increased by switching gears throughout the day rather than exclusively sitting at a stationary desk.
Offer outdoor work spaces! Spruce up your outdoor areas with some picnic tables and provide them with some much needed fresh air.
Create walking trails and encourage your associates to take walk breaks and get out into the open.
Green Office Spaces
People are becoming more environmentally conscious than ever before, and are expecting businesses, public facilities, and employers to go green across the board as well. Providing recycling bins will help cut down on the vast amount of office waste that ends up in the landfill each year. Energy-efficient lighting is easier on the eyes of those who have to stare at a computer screen daily, and it will be more cost-effective for business owners over time. Another way to cut costs is to implement paperless office incentives; this will also curb the waste output of your office, and help keep workspaces clean by reducing the need to keep tangible paperwork. Water bottle refilling stations are another great way to provide convenience to employees who wish to cut back on their plastic waste.
Start a recycling program and give out prizes to people and departments that recycle the most waste.
Add lamps with energy-efficient bulbs that aren't harsh on the eyes.
Implement new technology, like tablets, that remove the need for paper.
Modern and Functional Common Spaces
These days, supplementary amenities are expected in the workplace, especially as the percentage of the workforce containing millennials and Gen Z increases. As with outdoor workspaces, clean break rooms and common areas are important so that employees can spend time away from the desk for meals, brain breaks, and adding variety and fun to one's surroundings during the day. Other great additions include energy-efficient appliances such as coffee makers, filtered water stations, and refrigeration for healthy snack options. Modern desks with noise control barriers or ergonomic chairs and hardware can help prevent long-term body ailments that desk jobs have been known to cause. Open floor plans and spacious lounges can help to reduce anxiety regarding personal space amidst the ongoing pandemic.
Add your company branding to the walls. Have a tagline or mission statement? Make it an art piece.
Paint accent walls that help break up dull spaces.
Plan community events that promote teams and organizations to work together and spend time with one another.
Integration of Automated Technology in The Office
Technology is an ever-growing necessity in the workplace, and this is not going to stop anytime soon. Use this to your advantage by integrating some helpful tech in the workspace; it can even tie into personal phones with an app or entry code. Smart devices and appliances in conference rooms and common areas can help workflow and break times move more smoothly. Lastly, creating a space where employees feel safe and comfortable is important, so upgrading office security with new technology and hardware is a must.
Use

Ring cameras

on exterior doors that integrate with receptionist area desktop computers so associates can feel safer about their environment.
Add Google Nest Audio speakers that work on wifi and bluetooth tech to fill communal spaces with music that flows throughout the building without investing thousands of dollars on ceiling speakers.
There are various ways to upgrade and equip a workspace to outperform the home office setting, but these are just a few we think will be highly sought after in the upcoming year. Whether it's charging stations, an energy-efficient game room, or a quiet thinking pod, keeping your workspaces modern, is imperative if you want to acquire and retain tenants with ever-increasing expectations.