Tenant Resources
Building a Values-Based Culture in Your Small Business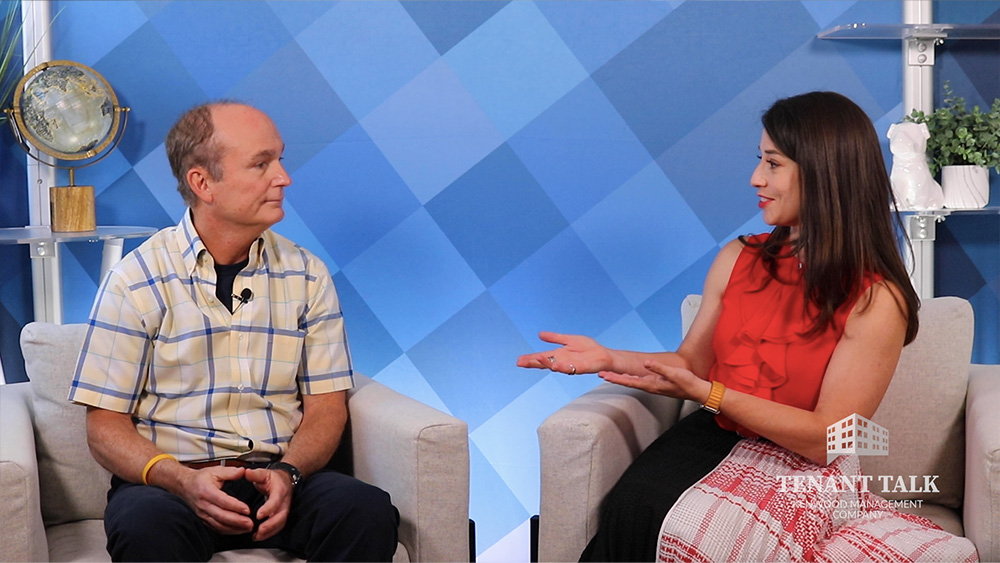 Growing and operating a small business can feel overwhelming, but realize that you are not in it alone. Here at Kenwood Management, we strive to connect our tenants with resources to help their businesses thrive. That's why we created and launched our Tenant Talk series.
Tenant Talk is a 5-part series designed as a resource for small business owners to gain valuable insights that help their business grow. Season 1 is hosted by Bill Singer, Kenwood Management Principal, with special guest Christina May, CEO and founder of Illumine8. Together, they discuss a variety of topics from planning for your business' growth strategies to asking for referrals. You can watch the full series on YouTube or listen to the podcast on Buzzsprout. Today we're going to recap episode 1: Building a values-based culture for your small business.
A values-based culture is where core values are shared among all your employees and drive decision-making and community building. This alignment of values creates strong motivation and unification among employees that then translates into their interactions with potential and existing customers. Both Illumine8 and Kenwood Management adopted their own unique values-based culture.
At Kenwood Management, we built our values-based culture around the needs and goals of our community. Not only do we want to provide attractive and functional space along with exceptional service but, more importantly, we offer programs that can actually help our tenant's businesses grow. "It isn't that I'm just looking to do better than my competitor. It's really entirely customer-based. And it's figuring out how to exceed their expectations," explained Bill. This led us to the core value: Giving.
Much of what led Kenwood to our core value was based on the book "Go-Giver" by Bob Burg and John David Mann. This book introduces five laws: The law of value, compensation, influence, authenticity, and receptivity. We strive to inject all these principles into our tenant relationships. "Aside from just providing space, we could provide things to our business owners that actually help their business grow," said Bill. By acting as a resource for our tenants, we make introductions to potential clients and bring guest speakers who are experts in fields important to small businesses.
When identifying the values that are central to your small business, you have to start internally. What do all your employees value most? Those values are then reflected authentically to external customers. One of Illumine8's core values is transparency. It starts with being transparent through the hiring process, such as being forthcoming with candidates when they are or aren't a good fit for the company. This value also creates a place where employees feel empowered to innovate and continuously improve their work. Transparency also includes communication with clients—being clear about goals, measurements, and processes. "It starts internally and then moves externally to our customers," said Christina.
Ultimately, your core values should go beyond just making the sale. For Kenwood, it's understanding what our customers want and how we can meet those needs. For Illumine8, transparency allows them to arm their customers with the information they need to help them achieve their goals.
If you're looking to get started on your own values-based culture, Bill and Christina recommend keeping your listening skills sharp and maintaining a sense of curiosity. Ask your employees what motivates them to be a part of the company. As your customers what motivates them to engage with the company. "More often than not as leaders I think we do too much speaking and not enough listening… If you're looking for inspiration, you have inspiration all around you. You just need to listen for it and ask the right questions," said Christina.
If you're looking for more valuable insights, the entire season of Tenant Talk is available on our YouTube channel! Or, listen to the podcast on Buzzsprout. In episode 2, we discuss how to leverage the tenant-landlord relationship for your small business.