Tenant Resources
New Technologies that Make Running Your Business Easier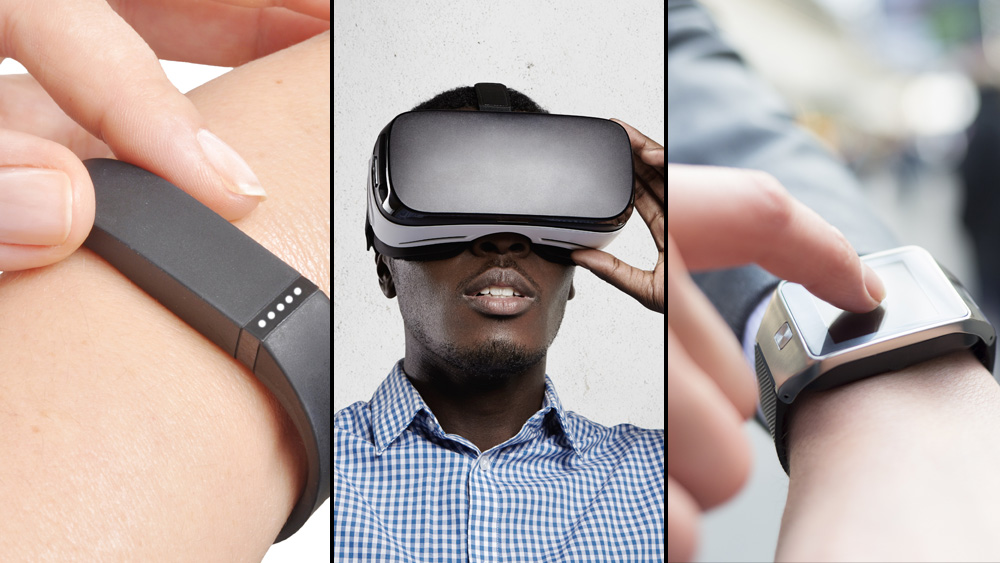 It seems every week we're presented with a new piece of business technology that's designed to be the latest and greatest and dramatically improve our lives. With technology being a $5 trillion industry, we're constantly inundated with updates and innovations. It can certainly be difficult to parse which tech systems and applications will make the most impact on our lives and businesses. With that in mind, we've put together a list of new technologies for the Kenwood Community that are taking the business world by storm to improve productivity, boost health and wellness, and enhance the user experience.
Augmented & Virtual Reality
It was only a matter of time before the business world took hold of virtual reality technology and used it to transform the customer experience. What was once just a gaming system (like the Oculus glasses set) has now become a new tool business owners are using to change their sales processes, especially in real estate and development markets. When COVID-19 really set in and businesses had to adapt to a virtual selling strategy, real estate firms quickly took the ball and ran with it, converting their properties into virtual spaces potential buyers could walk through using headsets.
Likewise, construction companies turned their blueprints and renderings and turned them into 3D augmented reality environments where buyers could design spaces in real-time in their own world. Want to change the color of the kitchen backsplash? That's done with the click of a button. Need to see how your furniture fits into a space? Upload a photo and feel like you're right at home. Architects and engineers are using the technology to build out community spaces, redesign corporate settings for the post-COVID new normal, and work through logistical challenges with social distancing. Additionally, product manufacturers are using augmented reality to place their products directly into people's homes so customers can see products in their space before they buy.
Want to get your hands on this new technology? It won't cost you much for the hardware. Oculus is an industry leader with a starting price tag of around $550. The software to create your own environments? That's a little more pricey with Auto-Desk being one of the top do-it-yourself platforms starting at $1,700 a year, but the real investment lies in paying for implementation, as even the DIY systems require advanced knowledge in coding and development.
Automation Technology
Why spend your time doing mundane and repetitive tasks? Still sending out invoices manually? Automate it. Reminding people of upcoming due dates? Automate it. Moving leads through your sales funnel with manual follow-ups? Automate it. At Kenwood, we've already begun our automation implementation, starting with our Certificate of Insurance project. Automation doesn't take the human aspect out of business operations, it enhances the experience.
A study conducted in 2017 (at the brink of automation) and updated in January of 2021 suggests that office workers spend, on average, 69 days a year on administrative tasks that could be automated, freeing up valuable time to focus on other things and increasing productivity and job satisfaction.
So, how can automation help you reduce some of those administrative tasks? The first step is to look at what you're working on and find solutions that can cut the manual and repetitive aspects. For example, using a system like HubSpot as your Client Relationship Manager (CRM) can help you automate workflows for your sales team to continually follow up with prospects without having to manually write every email every time. You can also use HubSpot, or most other CRMs, to automate things like billing reminders, renewals, and even project management and tasks.
One note, though: HubSpot, and other similar CRM softwares, can be quite expensive. While their free systems are great, HubSpot doesn't feature the automation mentioned above unless you have the Pro or Enterprise package, which unlocks hundreds of other useful features as well. HubSpot'sPro and Enterprise packages start at $800 a month with a year-long commitment.
Not looking to implement a major new software? No problem. Zapier to the rescue! This system allows you to set up "Zaps" from one system to another. Want all your form submissions to flow into a spreadsheet in Google Drive? Zap it! Need customers from your eCommerce system automatically enrolled in your marketing communications in MailChimp? Zap it! And, the price tag is quite appealing, too! Zapier starts at just $0 a month for up to 100 tasks a month.
Wearable Technology
We're more connected than ever, but that might not be a bad thing if you're looking to increase productivity and boost health and wellness. We're all busy and spending too much time hunched over our computer staring at screens. The innovations in wearable technology have been largely focused on health and wellness, which can have a profound impact on business success.
Companies are starting to invest in wearable tech like FitBits (starting at around $99) and Apple Watches (starting at around $399). Businesses large and small are purchasing these products as incentives for employees to remain active and fit, reducing sick leaves and time away from the office. These techs also have built-in apps that promote standing time and activities to close exercise rings, as well as taking a bit to "just breathe."
Additional "wearable technology" comes in the form of apps for your smartphone. Businesses are making a big focus on the health and wellness of their employees by buying subscriptions to apps like Calm that encourage people to take quick 5 to 10-minute breaks to recenter and refocus themselves.
Technology is advancing at a pace that's impossible to ignore, and these three trends in business technology are here to make your life and work easier and more enjoyable. Are you ready to take advantage of these new innovations?
Join the Kenwood Community today and receive our industry insight articles directly to your inbox every month! Just sign up by clicking the button below and submitting your information.