Tenant Resources
7 Podcasts Every Business Owner Should Hear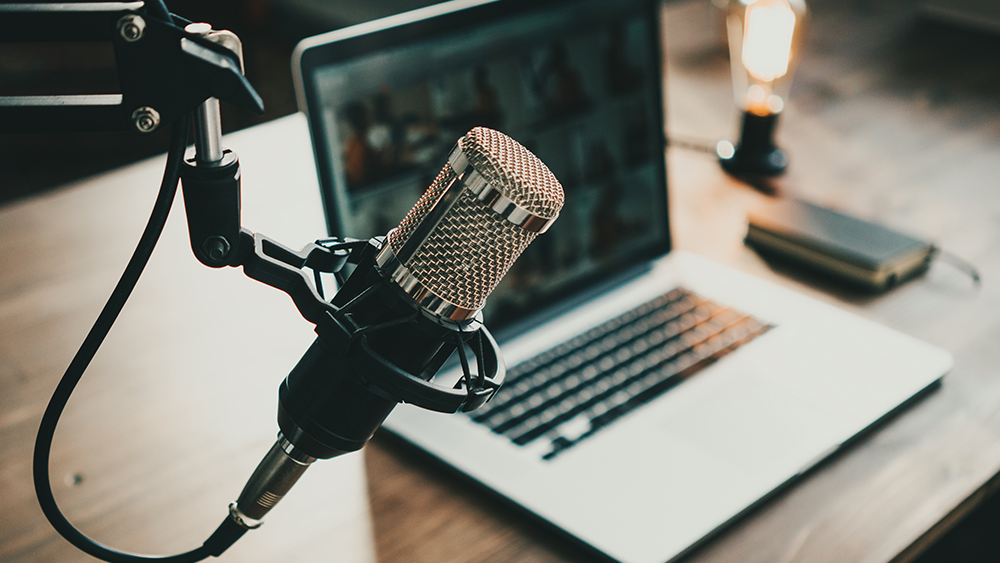 In the past few years, podcasts have been ever-growing in popularity. It seems like almost everyone has a podcast these days, but how do you know which ones to give ear to? We've compiled a shortlist to help you wade through the endless options. It's always a good idea to be forward-thinking in your entrepreneurial endeavors, and hearing others' successes and failures can be helpful to broaden your thinking or gain useful tips and tricks. Here are seven podcasts we recommend to all small business owners to get you started:
Duct Tape Marketing
Duct tape is arguably the single most useful tool to have at all times in any context. Playing on that context we believe that to be successful, every business owner must have some basic marketing knowledge, regardless of what field you're in. Learn about topics such as content creation and finding new, long-term customers, or listen in on numerous interviews with industry leaders, authors, and experts. This podcast bridges the gap for those who may be outside of the marketing sect, and will help you understand the various tools and the fundamental facets of the industry that are best suited to facilitate the growth of your business over time!
Spectacular Failures
Sometimes what not to do can be just as helpful as the more common how-to podcasts. Spectacular Failures comes highly recommended offering various interesting stories about some notable industry professionals "failing up" so to speak. Listen to stories about Blue Apron, Pan Am, Toys R Us, a New York Taxi Service, and more.
Being Boss
This female-led podcast and its spinoff shows are hosted by Emily Thompson, the CEO of Almanac Supply Company. Great for business owners, freelancers, and part-time hobbyists in the creative industry, Emily wants to help you "find your people, grow your business and have fun!". It's differentiated from the normal archetype by highlighting the divergent nature of the creative industries. News outlets have highlighted this podcast including Refinery 29, Forbes, The Huffington Post, and more. The hundreds of episodes contain topics ranging from branding and social media to diversity and manifesting success.
From Scratch
Recommended for the curious minds, this weekly radio show, and podcast interviews business owners and professionals from a variety of various industries and backgrounds. Tune in to get a well-rounded view of what it takes to start your business from the ground up straight from entrepreneurs, artists, co-founders, authors, and CEOs of huge well-known companies. You'll get the chance to hear from entrepreneurs who created household names such as Tivo, Shazam, The South Beach Diet, Warby Parker, Patagonia, Twitter, Dollar Shave Club, KIND Healthy Snacks, Jet Blue Airways, TED conferences, and more!
Youpreneur
Over 60% of the workforce population reports feeling drained from burnout in their work lives. If you're part of the majority who have experienced this firsthand, this weekly podcast will help you refresh your work/life balance and learn productivity skills so you can do more work in less time. Youpreneur was conceptualized by Chris Ducker in 2014. The website breaks down all the content into helpful categories like; marketing, monetization, and growth. They also have books, conferences, and lesson plans you can be a part of.
The Motivated Mind
Need to take an ad-free work break? Get some motivation or reframe your mindset? Useful for a reset during a deflating day, this highly-rated podcast will spur you towards your goals and energize your workday by expanding your perspective. Most episodes are between twenty and forty minutes in length, so you can conveniently choose one to fit your schedule.
Tenant Talk
Lastly, we highly recommend diving into Kenwood Management's very own podcast resource: Tenant Talk. In this five-part series, we give valuable insights to help small business owners grow their businesses. At Kenwood Management we want to offer more to our business relationships and reach beyond the traditional landlord/tenant dynamic. Topics ranging from referrals to strategic growth planning are covered and offered in both audio and text. Feel free to check out the podcast recaps on our website under industry articles.
Now you have an idea of the latest podcast media for entrepreneurs. Try one of these podcasts to upgrade your knowledge bank as a business owner, whether large or small and feel free to recommend them to your friends and colleagues.