Tenant Resources
5 Steps to Finding a Commercial Space to Lease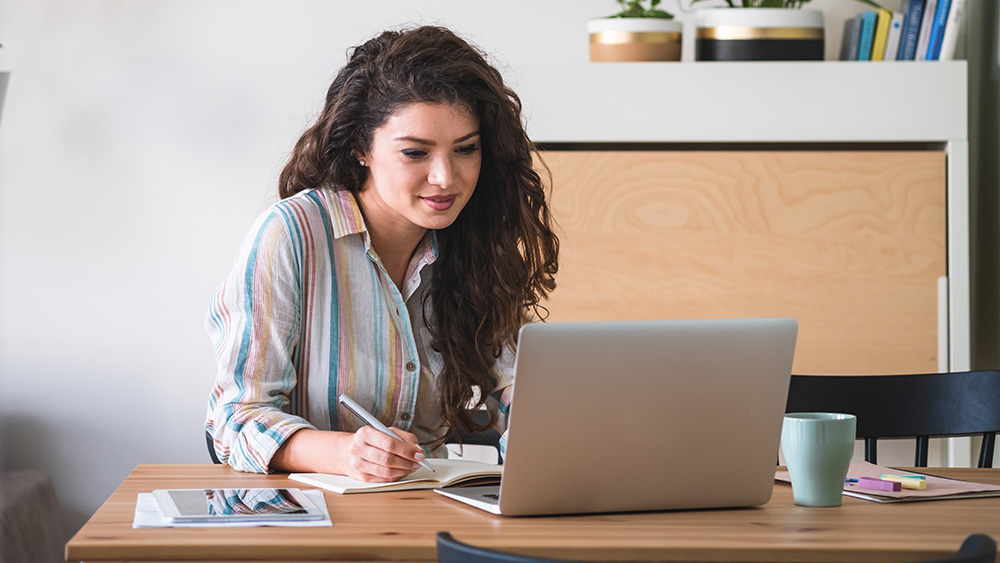 If you are looking for a commercial space to rent for your small business and struggling with where to look and what to look for, you're not alone. Finding the perfect space is critical for the health of your small business — it is a big decision as well as financial investment.
Whether you are searching for a storefront or office space, there are some tried and true steps that will create the best chance of finding your dream space. There can be a lot of variety in what is classified as a commercial space, but generally they are office buildings, business centers, retail stores, warehouses, garages and even agricultural land. Spaces range in size from single-tenant properties to large multi-business spaces. Industrial facilities may be wide ranging in their use and structures for lease.
Let's talk through five easy steps for finding the perfect commercial space for your business.
Establish a Realistic Budget
If you are unsure of what you can afford, it will be extremely difficult to find properties that are realistic for your budget. Determining your budget based on the profits of your business will help narrow your choices for both areas and buildings. Signing a lease on a property impulsively will likely not end well. It is important to keep the rent at a comfortable level because it will likely be the most significant part of your monthly budget.
The location and condition of the property will have a huge impact on the overall cost of the lease. If the property has great visibility and foot traffic, the cost will likely be higher. The amount of build-out required in the rental space also impacts the cost. Settling lease terms and length will be a big factor later in the process and will play a big role in establishing a realistic budget.
Use a Real Estate Agent Specializing in Commercial Properties
Once you have determined your budget it is time to bring in the expert! A commercial real estate agent will be your trusted expert throughout the search and leasing process. Commercial real estate does not have a listing database like residential real estate does with MLS numbers. There is not a current comprehensive website like Zillow for all listings in one place.
A commercial real estate agent will not only be able to help you find the best listings in the area you are looking for, they will also be able to help you negotiate your lease. This should give you peace of mind that you are getting the best deal for your new space.
Decide on Your Ideal Area
When looking for the ideal location for your business space there are many factors to consider. If you are open to the public or employing a diverse workforce, it is important to keep accessibility in mind. Easy and inclusive access will make your new property inviting to all. Keep in mind your target audience when choosing your new location. If you are looking for foot traffic then areas dense in restaurants and entertainment will bring people by your storefront.
Another critical factor in choosing a property is ensuring it has adequate space and amenities for the type of business. Finally, when considering location you will need to make sure the space is properly zoned for the kind of business you will be conducting. A real estate agent will be able to help you navigate local zoning and codes.
Ask Others in Your Network
When operating a small business, it is important to network and make connections with other small business owners. Building a rapport with colleagues and vendors brings with it many advantages. Getting advice on locations for your business and commercial real estate agents from your fellow business owners will prove invaluable.
Vet Potential Landlords
This may be one of the most important steps in the process of finding your perfect space. A landlord that does not maintain their property and is not responsive can be a nightmare down the road. They can be a valuable resource to your business by providing open communication and helpful connections or resources. Leases are legally binding. You'll want a landlord that serves as a resource and is interested in your business so it can grow to new heights.
The most important thing to do is give yourself ample time and space to consider the options and avoid making a spur-of-the-moment decision. This property will be the most visible part of your business and leaves a lasting impression on customers and clients. Gather your resources and support in order to plan out the perfect space and location. Having a plan and budget as well as support for your endeavor will lead to a much smoother leasing process and happy customers and small business owners.
Looking for more resources on how you can grow your small business? Join the Kenwood Community! Stay up to date on the latest trends and insights that help your business tackle any challenge.