Tenant Resources
2020 Employment Law Updates Every Business Needs to Know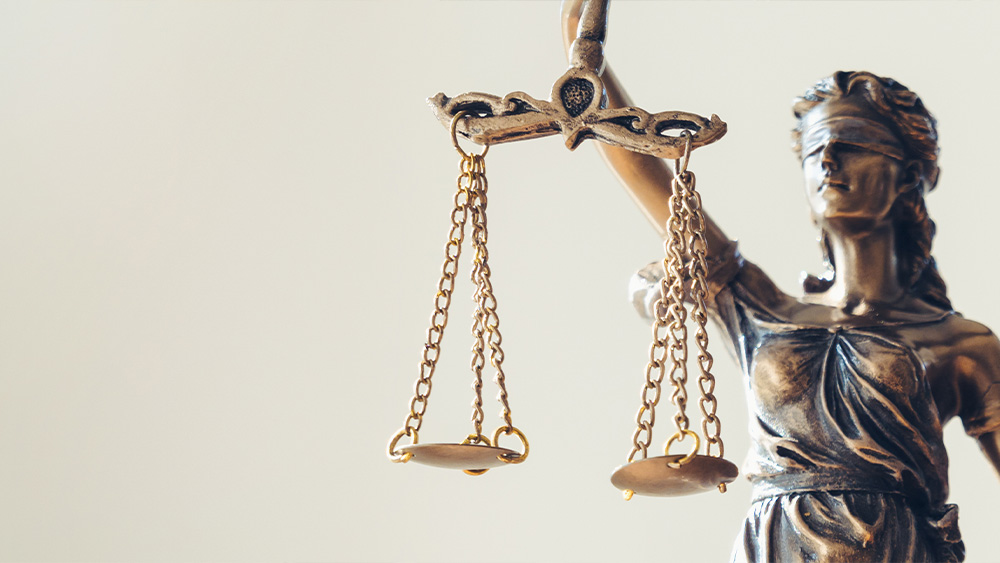 Just in time for the end of the year, Kenwood Management Company hosted a webinar on the 2020 Employment Law Updates that business owners need to know. Hosted by Meredith S. Campbell, Esq. of Shulman Rogers, the webinar was offered as an exclusive benefit to business leaders in the Kenwood Community and gave participants information and tips that will help them keep their bottom lines healthy and support their employees with full knowledge of the law.
Understanding Employment Law Matters More than Ever
Employment laws can be complicated. Even simple violations can land businesses in serious hot water. This is true even when a business owner had no knowledge that what they were doing was illegal. Ignorance of the law is never an excuse for breaking it, and this means that updating your workplace policies every year is always a good practice.
Knowing and abiding by the law will protect you and your business, and plenty of small business owners could use this type of help these days. The COVID-19 pandemic has impacted a lot of businesses. Finally, our local economies are slowly moving on their way to recovery – but since so much has changed in this space, Kenwood deemed it beneficial to host an event to update the business community on new laws and policies in employment post-COVID.
How Employment Law is Changing in 2021
Kenwood's 2020 Employment Law Update provided insight and knowledge on how workplaces can operate smoothly in a post-COVID landscape. Starting with FLSA updates and then turning briefly to new guidance on independent contractors, Meredith discussed a wide variety of topics including a new executive order on race and sex stereotyping and training, local employment law updates in Maryland, Washington, and Virginia, and new rules from the National Labor Relations Board and Families First Coronavirus Response Act (FFCRA).
Here's a deeper dive into the topics covered:
The Fair Labor Standards Act (FLSA) Update
The FLSA updated the minimum salary threshold, and it now requires employers to pay overtime. Moreover, it has increased the white-collar exemption to $684 per week while the threshold for the highly compensated employee exemption went up to $107,432 per year. Meanwhile, the perks, benefits, and bonuses such as the parking fees, wellness programs, pantry staples, hospitalization benefits, and other non-wage benefits can now be excluded from the computation of the regular rate pay. There are also new rules governing bonuses, which became effective in August.
New Guidance on Independent Contractors
Sometimes, it can be hard to tell whether a person is an employee or an independent contractor. Meredith cleared up the circumstances that make a worker either an employee or an independent contractor. Citing new guidance on independent contractors proposed by the Department of Labor, she went over the six factors agencies are using to make these decisions. Criteria range from the degree of control over the work to the skills or expertise required by the person. Ultimately, the economic independence test is the final inquiry: if an individual is depending on someone to run their service, then they are most likely an employee. But if they can offer services using their own resources, then they are independent contractors.
Executive Order on Race and Sex Stereotyping and Training
The government is becoming more and more keen on supporting equality and ensuring fair workplace opportunities for all. Executive Order 13950, also known as "Combatting Race and Sex Stereotyping," was issued on September 22 and declares that race and sex stereotyping should not, in any way, be allowed in federal workforce, including the uniformed services. This new policy must be included in all employment trainings across industries to support implementation.
Employment Law Updates in Various States
The 2020 Employment Law Update webinar presented several local employment law updates in various states. For example, Maryland initiated a "Ban the Box" policy, which prohibits employers from asking about the applicant's criminal records on their applications except when the company is involved in the care of vulnerable adults and/or minors or if another state law requires the employer to ask such questions. Maryland also increased the minimum wage in Montgomery County to $14 per hour for large employers, $13.25 per hour for mid-sized employers, $13 per hour for small employers, and $4 per hour for tipped employees. The county also enacted a LGBTQ Rights policy on October 6, 2020.
Meanwhile, DC's minimum wage increase also came into effect July 1, 2020, rising to $14 per hour for non-tipped employees and $4.45 to $5 per hour for tipped employees. DC also updated its provisions for family leave, now requiring a total of 8 weeks of government-administered leave to care for a newborn, 6 weeks to care for a family member with serious health condition, and up to 2 weeks for the employee's sick leave.
The state of Virginia, on the other hand, established a new cause of action for employees who are victims of wage theft. Depending on the weight of violation, an employer may be charged with a felony punishable by a fine of up to $10,000. Virginia also amended its statewide human rights law to shed some light on the issues of misclassification of independent contractors and on protection for whistleblowers.
Other topics that were discussed in the webinar included the NLRB's new standard for employee discipline, the Families First Coronavirus Response Act (FFCRA), unemployment due to pandemic-related layoffs, employers' emergency response to COVID-19, and the best practices in keeping businesses thriving amid the pandemic.
2020 is almost over; yet again, it is the perfect time to open that company handbook and give it a once-over. A thorough review may show you that your company's employment policies are in need of updating. Meredith did a wonderful job bringing law insights to the group, and it was indeed a productive webinar for the Kenwood Community.
Want more details? Watch the full webinar now.