Press Room
Kenwood Management Company Projects 2023 Construction Spending Of $2.5M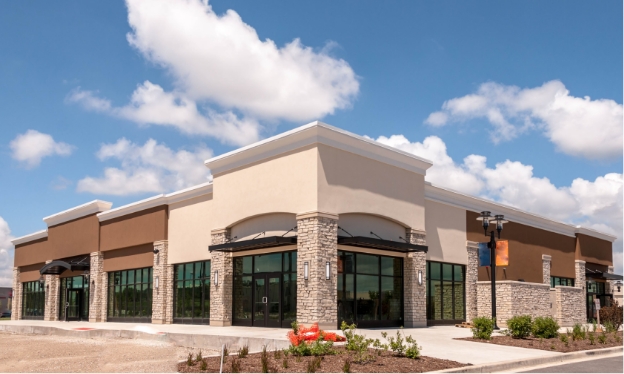 Kenwood Management Company, a commercial property management company, announces spending nearly $2.5M in 2023 on tenant improvement projects related to new or expanding office tenants and commercial real estate throughout its Maryland and Virginia portfolio.
Previously, Kenwood announced that its portfolio occupancy had increased by 100 basis points in 2023 to 92.5%. These construction costs relate to the previously announced increased portfolio occupancy levels.
Kenwood's Multi-Tenant Real Estate Construction Spending and Projects
Thus far in 2023, Kenwood Management has completed three major projects have been completed. These are:
Anxiety Institute, McLean, VA
Phaze Consulting, White Marsh, MD
Optimal Psychiatry, White Marsh, MD
Additionally, the company has three construction projects in progress. These projects are:
Double Eagle Title, McLean, VA
One-to-One Therapy, Fairfax, VA
Cohen Rehab, Bethesda, MD
Lastly, Kenwood has four upcoming tenant improvement projects starting during the fourth quarter. These projects are:
Orbis Corporation, Mclean, VA
Agile 1 Tech, Fairfax, VA
Manns Woodward, White Marsh, MD
Kenwood performs all construction management services utilizing its in-house staff and represents the property ownership. Additionally, the company hired Commercial Interior Construction, Milestone Building Services, HBW Construction, and Edgley Construction as general contractors for the completed and in-progress projects.
About Kenwood Management
Kenwood Management Company, headquartered in Bethesda, MD, has combined its internal equity with high-net-worth investors for over 25 years. The company's real estate portfolio includes over 1.4M square feet of office, medical, flex, and warehouse space in the Baltimore and Washington, DC markets.
The company is unique in investing in and solely managing all its properties. By having the management company also own, sponsor, and invest in each property, they build an environment where everyone's interests align toward producing the highest returns possible for every investment. With Kenwood, investors can expect an approach that will meet their needs and make their efforts worthwhile.
Kenwood's unique approach with tenants focuses on enhancing the landlord-tenant relationship by working with tenants to help their business succeed. This approach has helped Kenwood achieve higher occupancy and retain tenants long-term.
For more information about Kenwood Management and the company's approach to commercial property management and multi-tenant real estate, visit www.kenwoodmgt.com/about-us.