Investor Resources
Building Trust and Confidence: Tenant Improvement Success Stories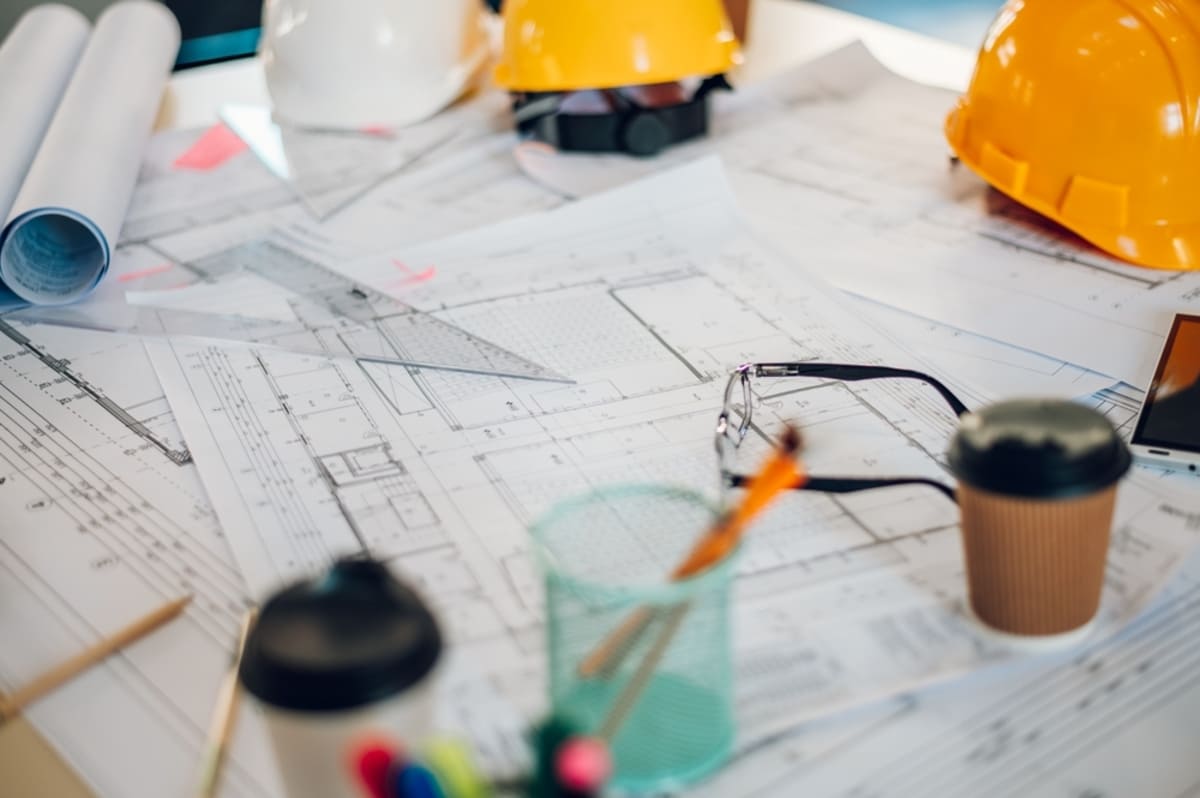 The tenant experience is intrinsically linked to a commercial real estate assets' success and profitability. Trust and confidence play a significant role in this, as an environment in which tenants are thriving, content, and confident to manage their business is essential for ongoing cash flow. Additionally, creating more profound relationships between property managers and business tenants is crucial to building value and creating desirable, attractive assets.
Tenant improvements are one of the leading ways property managers and landlords can make tangible upgrades to the property to influence the tenant experience and boost overall tenant satisfaction.
This blog looks at the unique Kenwood approach to tenant relationships and improvements and how our Kenwood property management team leverages this strategy to foster a healthy, happy, and collaborative community of business owner tenants while creating longer-term value for investors.
Understanding and Promoting Tenant Needs
Successful multi-tenant commercial real estate requires a deep understanding of each tenant's business goals, needs, and challenges while at the same time being flexible and understanding that priorities shift and business needs may change over time.
At Kenwood, we prioritize the unique needs and requirements of tenants through several different strategies that go beyond the standard tenant-manager relationship, including:
Shifting the context of a traditional management-tenant relationship by working alongside tenants to provide resources in the form of blogs, guides, podcasts, and videos, help build out their business network, and collaborating on a vision for the space that will facilitate business growth over time

Maintaining ongoing, consistent communication with timely responses to discuss business matters or for a check-in

Providing events and spaces for ongoing business education, such as our Lunch and Learn, where we bring in business professionals to present insights and trends to our tenants

24/7 availability for contact with a direct line to Kenwood Management principals

Creating time and opportunities to learn about every tenant and their unique business goals and vision
As we manage only Kenwood properties within our portfolio, we can offer our tenants a higher level of dedication, insight, and service.
Tenant Improvement Successes
In many cases, commercial spaces must be customized or reworked to fit the needs of the incoming business tenants. This is commonly a significant component of the leasing procedure and can be as simple as a paint job and fixing up a few scratches or as complex as installing new commercial cookers for a restaurant.
Comfortable, functional spaces where tenants feel supported and can operate at their best can boost tenant satisfaction and their business operations.
Let's look at just a few of the tenant testimonials and success of Kenwood stories helping tenants create their dream space through improvement.
Health Quest Chiropractic and Physical Therapy
Due to expansion, Health Quest Chiropractic and Physical Therapy moved into the White Marsh area with Kenwood.
We stepped in to provide ongoing support during the tenant improvement process. Marcy Ettlinger, Practice Manager, explains, "[Kenwood were] working with [us] from the build-out standpoint to make sure everything is set up the way we want it to go."
During the negotiation and build-out standpoint, we showcased our unique tenant-centric strategies by assisting with the entire process and going above and beyond to provide additional support during this integral stage.
Marcy continues, "During negotiations, we met more people from the organization they made an effort to come by. They were personally supervising the build-out and making sure everything was going ahead accordingly."
In this case, we had a unique circumstance in which the previous tenant went out of business, and the electricity company wanted to shut off electricity to the Health Quest Facility. We stepped in to explain the situation, held them off, straightened out the project, and ensured the business could operate as usual without any interruptions to build out or business operations.
Tenant satisfaction translates to longer-term occupation and higher rates of renewal. Thanks to our unique tenant strategies and support network, we've maintained a tenant retention rate of over 95% for our properties. For investors, this means higher rates of returns and a more substantial cash flow.
In fact, all Kenwood-held properties for more than ten years have outperformed the S&P 500.
McLean Office
Due to the Kenwood management and improvement strategies, Kenwood brought this Northern Virginia property to a 95% occupancy by leasing seven new clients in various business fields, including medical and commercial.
This success was due to the "strong, nimble, and responsive ownership team managing the property."
As a long-term investment, Kenwood will continue to provide ongoing support, assisting with any required tenant improvements and welcoming the nearly 200 new tenants to the Kenwood Community.
Collaboration With Quality Contractors
Central to the Kenwood approach is our ongoing collaboration and dedication to fostering long-term relationships with trusted contractors and property specialists.
Tenant improvement can vary depending on the business needs and vision; however, speed, efficiency, and quality should underpin each project.
Our relationships with commercial contractors span strategy, execution, and shared vision and are based on long-term mutual respect.
As Kurty Heydt, President at Commercial Interior Construction, Inc., commented:
"Commercial Interior Construction, Inc., has been servicing Kenwood Management, Inc., for the past six years for all their building's interior renovations. Kenwood has handled all of our business contracts and relationships with respect and professionalism throughout the duration of each individual project. We appreciate the business Kenwood Management has given our company and hope they will continue to afford us the opportunity to service all their construction needs in the future."
Our dedication to maintaining functional spaces goes beyond the tenant improvement stage. The Kenwood internal maintenance team is committed to providing rigorous and timely support to maintain all systems and preventative maintenance, keeping assets in top shape once they're set up to tenant specifications. Costly systems like HVAC are consistently maintained and managed to reduce costs, boost overall energy efficiency, and minimize consumption.
Tenant Improvement Benefits for Investors
Value-added improvements provide tenants with an enhanced environment to conduct their business offerings, translating to increased value for investors.
Some of the ways we've achieved this include:
Rental rate adjustments: Improved spaces, especially those modernized with newer amenities, can be the basis for rental rate adjustments, leading to increased cash flow and ROI for investors.

Diversification within the asset: Multi-tenant assets with a diverse tenant base are attractive investment options and can boost overall value and appreciation. Multiple tenants conducting various businesses within a space provide additional protection against a downturn in some industries, reducing the overall impact on cash flow.

Extended lease terms: Tenant retention is essential to the longevity of the asset and its financial health. Businesses are more likely to renew if they are supported, established, and have all the tools to operate efficiently. This leads to lower turnover, vacancy, and reduced associated costs to investors.

Future-proofing: By modernizing the space and investing in new technology, amenities managers can develop an area with improved functionality that aligns with market trends and shifting tenant needs. This innovation reduces future costs, creating a tenant-ready space, and can be used to protect against future changes to environmental laws and legislation.

Creating demand: Modern, fitted-out assets backed by a team that understands the importance of tenant improvement are an attractive option for tenants seeking a business space. When tenants move out, an asset that is high in demand will have no problems filling the vacancy quickly and with quality tenants.
Build-out projects are a powerful strategy for boosting investors' returns and cultivating an asset that will deliver future value.
Trust and Confidence
Tenants and investors alike understand that when they partner with Kenwood, they'll benefit from well-executed improvement projects that increase the property's overall value and contribute directly to tenant success.
As a long-term investor and partner, Mark Goldstein commented, "I never have to worry about the operation of a facility once we buy it. If there are problems with the investment, we have partners — which is very important, that can step up to the plate and put money into the transaction. So we have never had capital calls to any of our investors."
As we continue to deliver unparalleled service in improving and managing assets, the marketing, desirability, and attraction of Kenwood assets grow. This is reflected in many recent successes, such as hitting a 100% occupancy of our Lottsford Business Center asset and ending 2022 with a 91% occupancy rate, representing a yearly increase.
For Success Through Tenant Improvement, Investors Choose Kenwood
Our unique tenant-centric approach, next-level tenant improvement services, and ongoing partnerships with trusted vendors and maintenance professionals provide the foundation for carefree investing, asset appreciation, and confident business operations. Commercial real estate investors and individuals looking to unlock generational wealth through commercial real estate should consider Kenwood Management due to our unparalleled tenant improvement procedures, unique tenant and investor-centric approach, and expert property management services.
To learn more about how Kenwood can help investors access profitable commercial assets backed by next-level management, grab our Commercial Real Estate Investment Secrets: A Guide by Kenwood Management guide, or contact the team to learn more.