Investor Resources
Broker Insights: Mid-Year 2022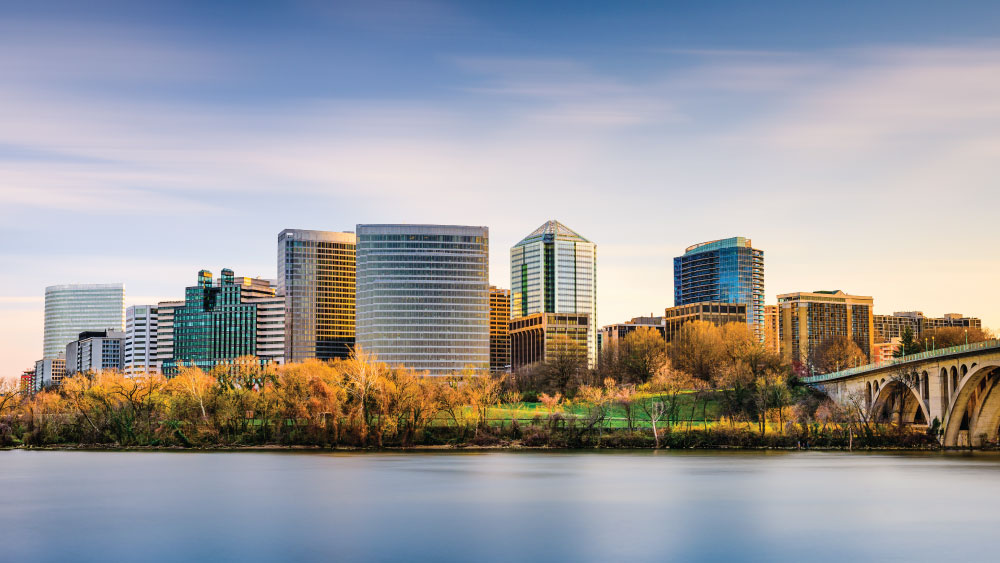 I am very pleased to present to our investors the latest commercial real estate market intelligence from three of our leasing brokers. I hope that you find this timely and insightful. The information below has been prepared exclusively for the Kenwood investor community and provides more specific information than you would typically read in the annual reports issued by the various brokerage companies.
Below you will find the most up-to-date information from three leasing agents: Michael Elardo, who specializes in warehouse space in the Baltimore-Washington Corridor (BWC); Cole Spalding, who focuses on office space in Northern Virginia; and Bethany Hobbs, who specializes in office space in Howard and Anne Arundel counties.
Baltimore-Washington Corridor Warehouse Leasing
By Michael Elardo, CBRE
With the close of Q2 2022, market fundamentals in the Baltimore-Washington Corridor (BWC) remain very strong, but there are certainly some signs of a slowdown. Over the past two to three years, warehouse distribution demand has been incredibly strong. That led to a current vacancy rate in the BWC of 3.2%, with virtually no Class A vacancies over 100K sq. ft. immediately available. This vacancy level is a historic low. Net absorption year to date is approximately 525K sq. ft., which represents over 50% of the net absorption for the entire Baltimore Metro region. Typically, the I-95 North market drives the net absorption for the region, powered by the 500K to 1.5M sq. ft. transactions being more common in that submarket.
Rental rates and escalations remain strong and may accelerate depending upon size and availability. Currently, rental for new construction, existing class A and existing class B are $13.50-15.00 per sq. ft., $11.50-13.50 per sq. ft., and $10.00-11.50 per sq. ft., respectively. Annual escalations were typically 3.5-4% for all property types. Over 50% of the 1M sq. ft. of new construction is leased prior to construction delivery. Additionally, tenant improvement costs seem to be flattening out, but the availability of products (dock equipment, HVAC equipment) is still experiencing long lead times.
On the cautionary side, leasing activity slowed in the 2nd quarter. As opposed to multiple tenants competing for limited availability, the interest is more spotty, and consecutive, versus simultaneous. All deal sizes have experienced a slowdown, particularly over 100K sq. ft., which drove our record market absorption rates during COVID-19. Recession concerns and interest rate hikes have certainly hindered institutional investor interest, and several groups are "taking the summer off to reevaluate in the fall."
Northern Virginia Office Leasing
By Cole Spalding, Newmark
The year to date has brought some interesting and exciting trends to the office product type in the McLean and Fairfax submarkets. Overall activity in Northern Virginia has been sporadic, but both of these submarkets are able to capitalize on the geographic locations, being close to major transportation arteries. McLean Plaza leasing has been especially active over the last months, but Eaton Place offers potential tenants a solid value proposition, quality assets, and responsive ownership, especially for smaller to midsize tenants in the market. Over the past six months, we have seen more office tenants and their employees returning to the office, but still not at full capacity. Additionally, some tenants are willing to make long-term lease commitments. Both Fairfax Center and McLean experienced positive net office absorption during the first half of 2022 with vacancy levels in Fairfax Center in the low 20% range, while levels were only 9% in McLean.
However, there are some headwinds that we are facing in the current environment. Tenants that are in the market looking for new space have the perception that they are in a strong negotiating position and are asking for considerable concessions including free rent, lower rates, and at times significant tenant improvement dollars. The first two concession items are not new, but the increase in costs of the tenant improvements due to supply chain and labor shortages can become an obstacle in making the economics work for a landlord. There are several leasing comps recently that would have an owner not achieving positive cash flow until year five on a 10-year deal. Oftentimes a buildout that is considered "standard" could easily top the range at $60-70 per square foot, compared with $40-50 just three years ago. To make the investment manageable, a landlord will need a 10-year term. With the current environment of a potential recession, ongoing inflation, and remnants of COVID-19 and work from home, getting longer-term commitments from tenants can be more challenging and difficult.
A few things that some landlords, including Kenwood, are still doing to try and offset these leasing challenges is built-out spec suites. Having suites in a few varying sizes that are ready to go where a potential tenant does not have to wait for permitting, buildout, and construction delays can lead to a quicker decision. While a landlord will have the upfront costs of building a spec suite, the process can be controlled slightly more efficiently, and that can mean savings in construction costs. Ultimately, the goal is to have the traditional office user walk in and give a quick yes, and leave little to the imagination of where walls go. Another trend that has continued to be aggressively pursued by some landlords is offering tenant experiences and amenities in the building. Examples are food pop-ups, golf simulators, guest exercise specialists—all things that go above and beyond your typical gym and building conference rooms.
Howard County Office Leasing
By Bethany Hobbs, MacKenzie Commercial Real Estate Services
The Columbia office market continues to lead the Baltimore Metro area in leasing with a total of approximately 288K sq. ft. of new leases signed in the 2nd quarter of 2022. Class A leasing is outpacing Class B as downsizing companies look to upgrade. Some other recent trends include higher than normal sublease availability, early lease renewal/renegotiation, and tenant improvement costs causing upward pressure on rents.
The economy is on everyone's mind. We are seeing subtle signs of slowdown with activity this year mirroring 2020 more so than 2021. We are also seeing all-time high sublease space availability, with almost 200K sq. ft. in Columbia, almost 60% of which is vacant. Those who still want a physical presence are reevaluating their needs carefully, often attempting to shed some square footage. The economic outlook is also affecting lease terms with many tenants seeking three-to-five-year terms, and sometimes even less.
Construction costs and timing are another hurdle for landlords and tenants. Rents are moving up slightly, not because of demand, but in response to these costs. Tenants may be asked to contribute toward improvements, especially for above-standard finishes. Where the landlord does cover the majority of TIs, they are looking for better credit and increasing lease terms.
Spec suites can help landlords in several ways. Smaller tenants can more easily see themselves in a bright shiny new office than trying to imagine what an old suite could look like. Also, compared to a tenant-driven buildout design, the landlord chooses the layout and finishes, which can reduce costs. And with COVID-19 fresh in our minds, spec suites offer cleanliness, meaning safety.
The vacancy rate in Columbia is 13.8% as of June 30, 2022, up slightly from the same time last year's 11.9%. As the flight to quality eases, tenants who find a way to grow will need larger space, turning to Class B's better value.
We hope you enjoy this exclusive market insight report. We wish everyone a wonderful summer. If you are interested in more real estate investment insights, subscribe to the Kenwood Community and connect with us on social media.